Our Mom's & Dad's

Deposit/Payment and Waiting list information

Home Page
---
Puppy Names

Please visit our Puppy Care page!

Previous litters

Please contact me for more information
Last updated May 7th, 2023 12:30pm
---
---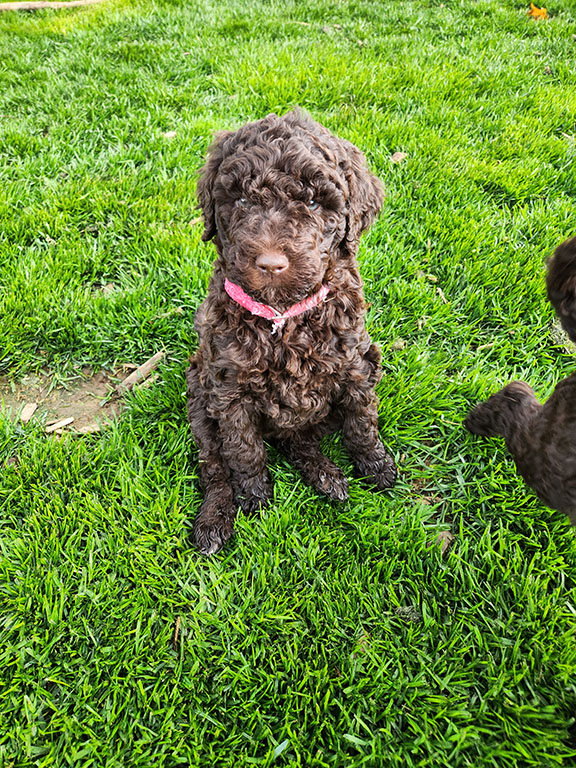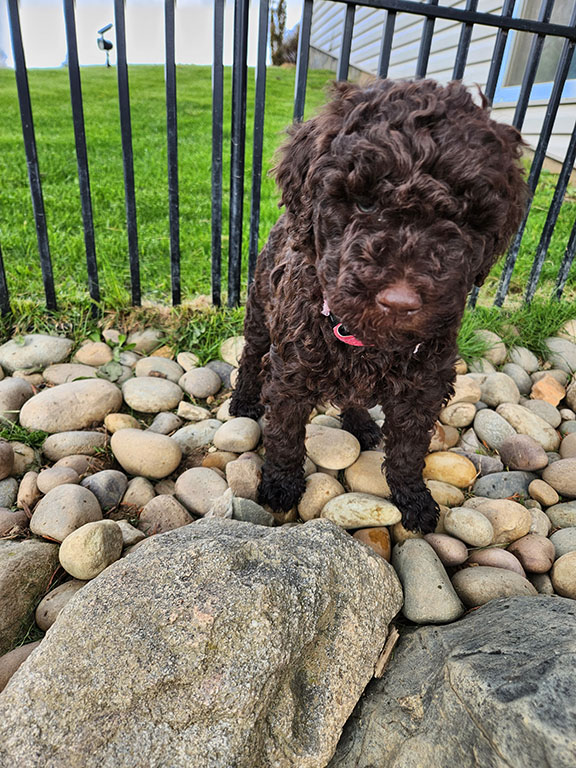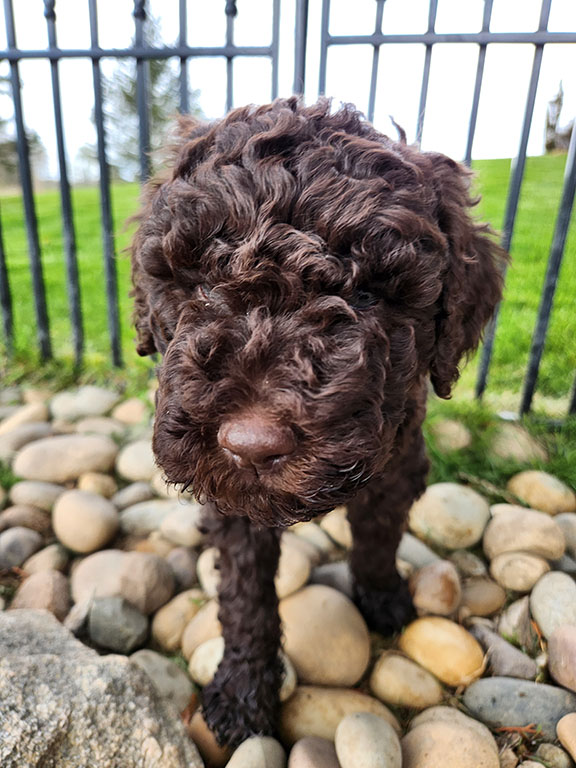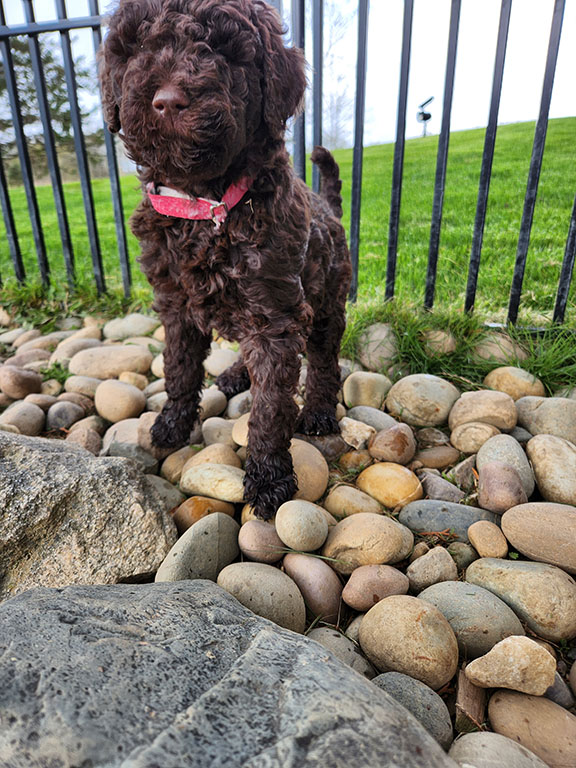 4.26.23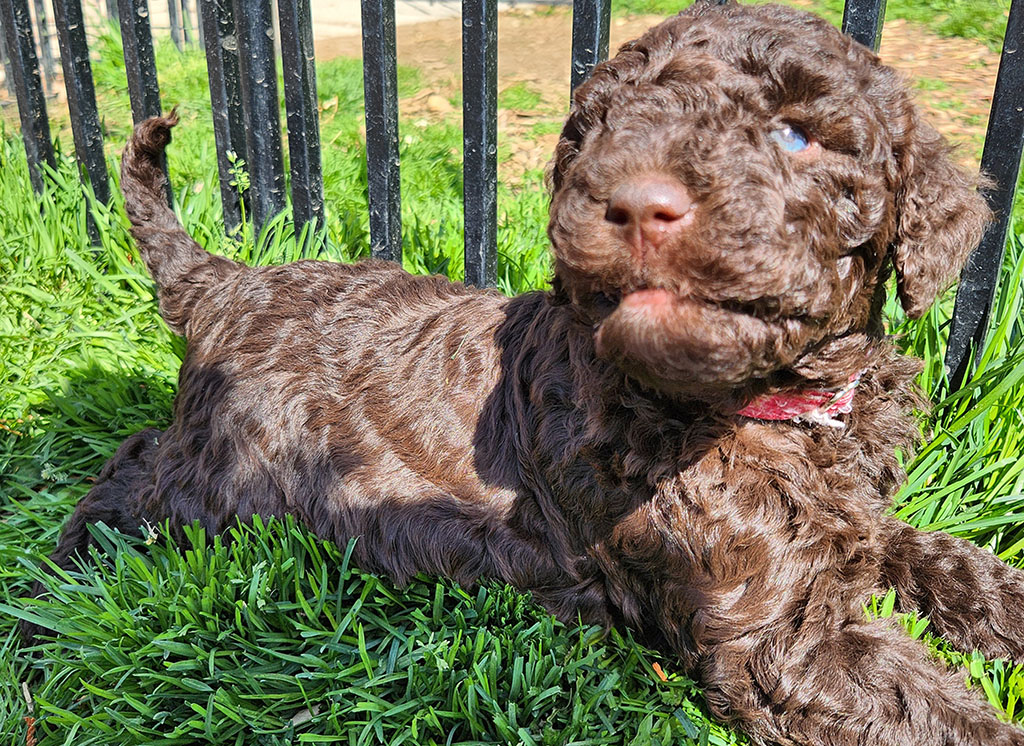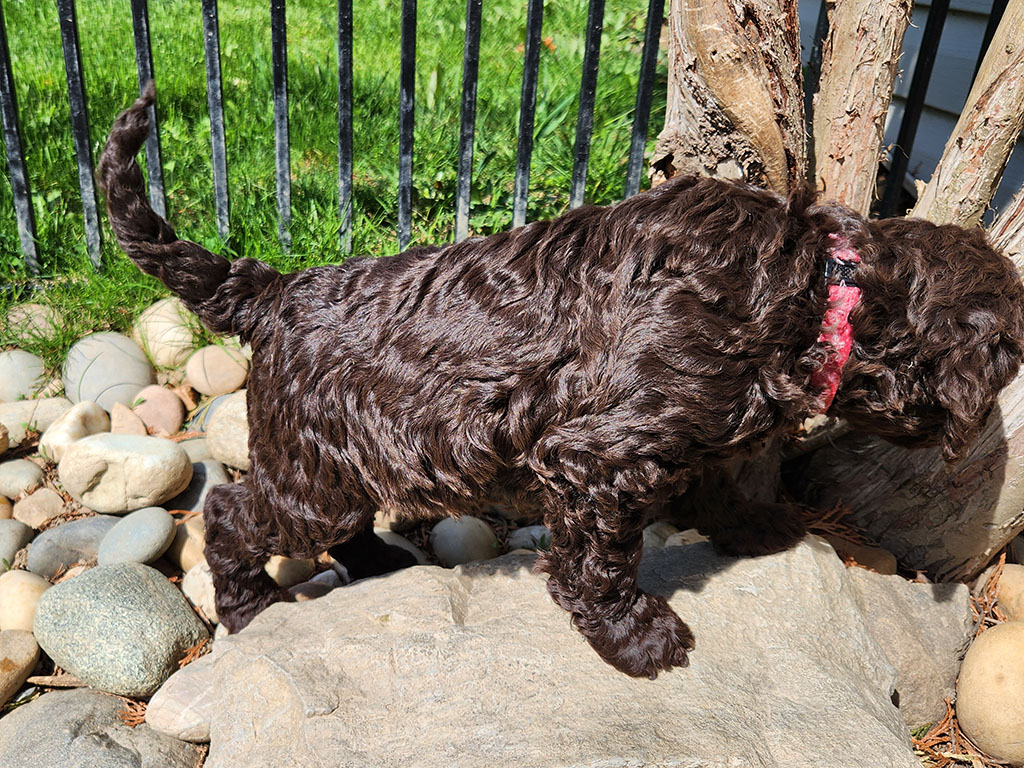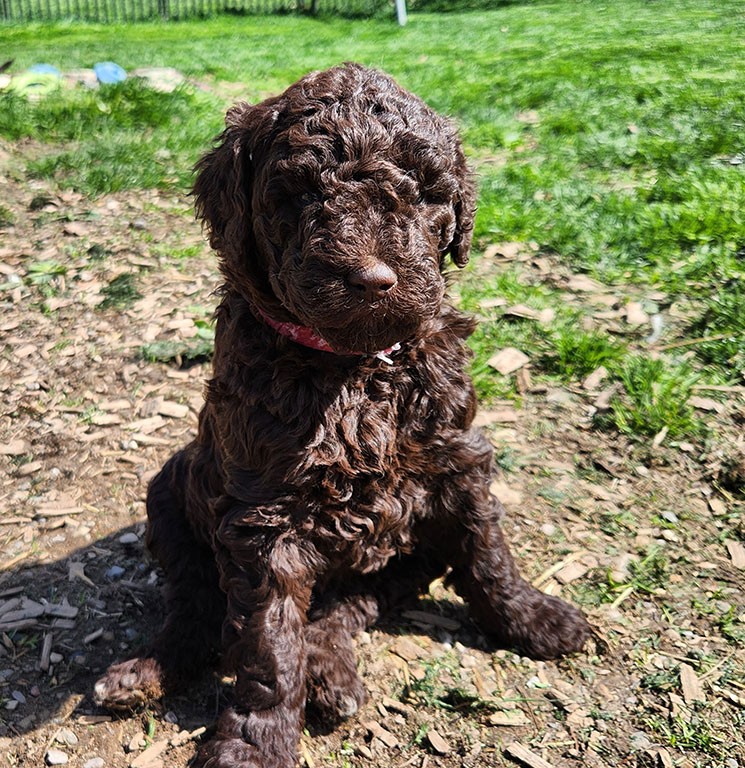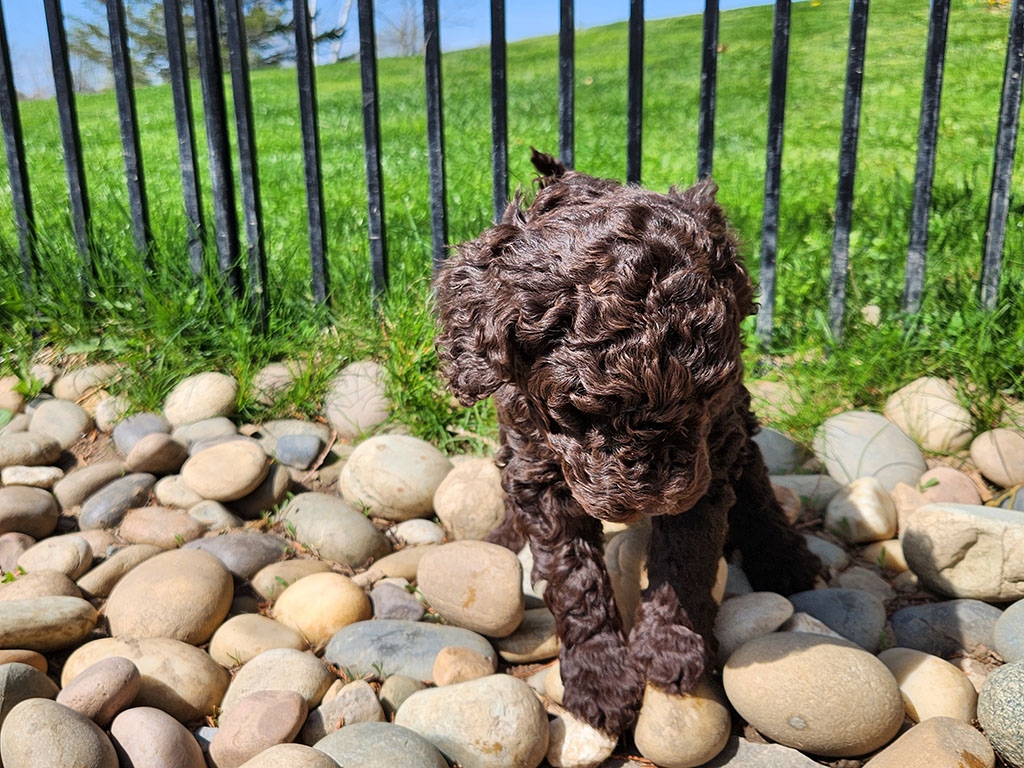 4.19.23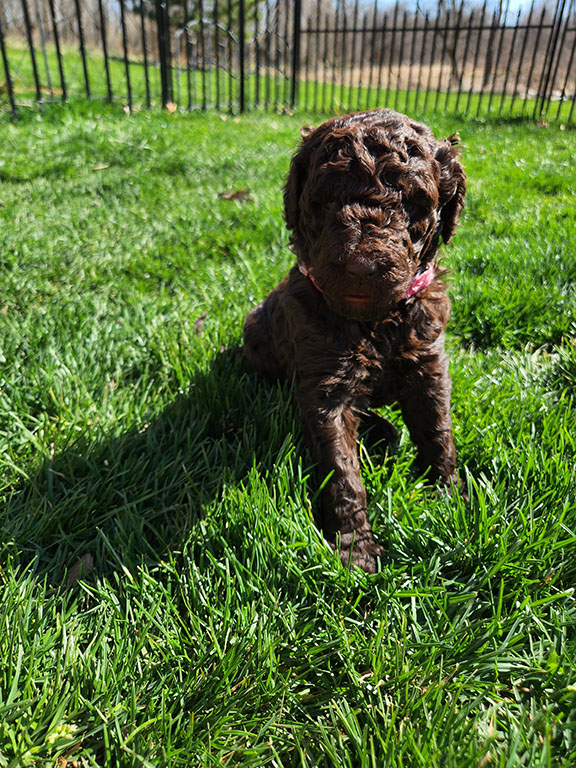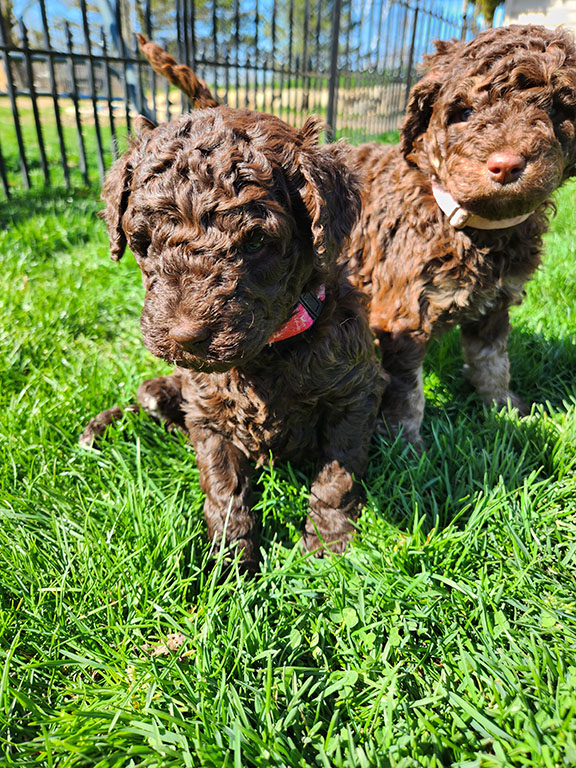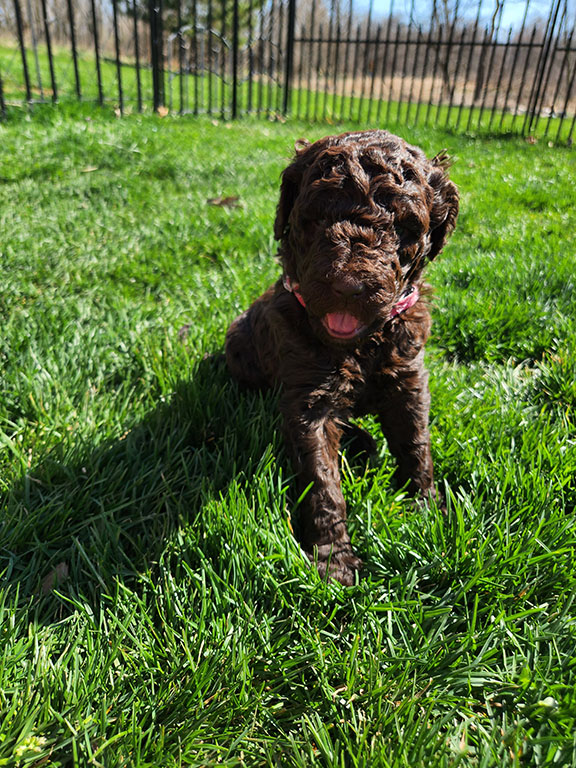 4.13.23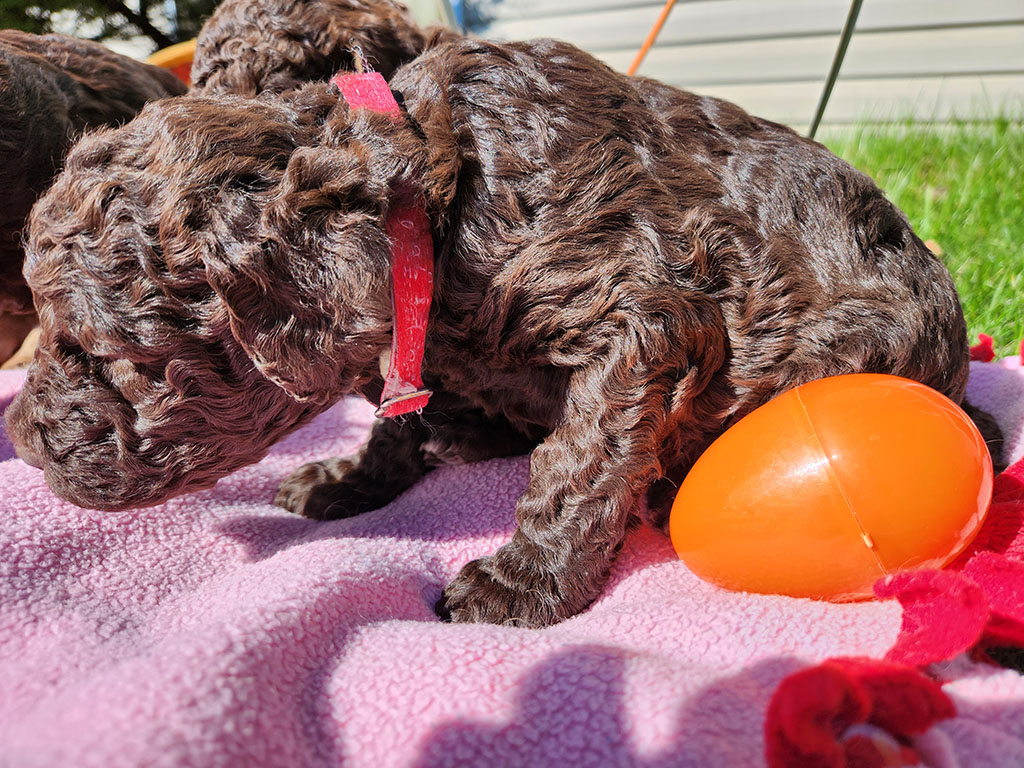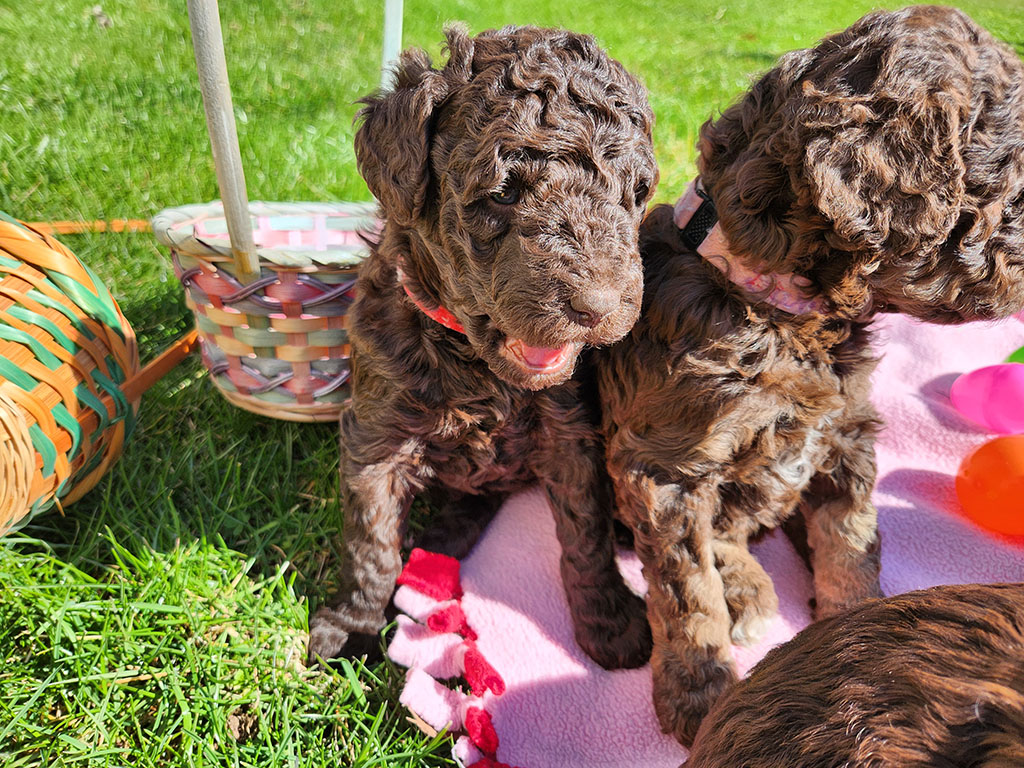 4.7.23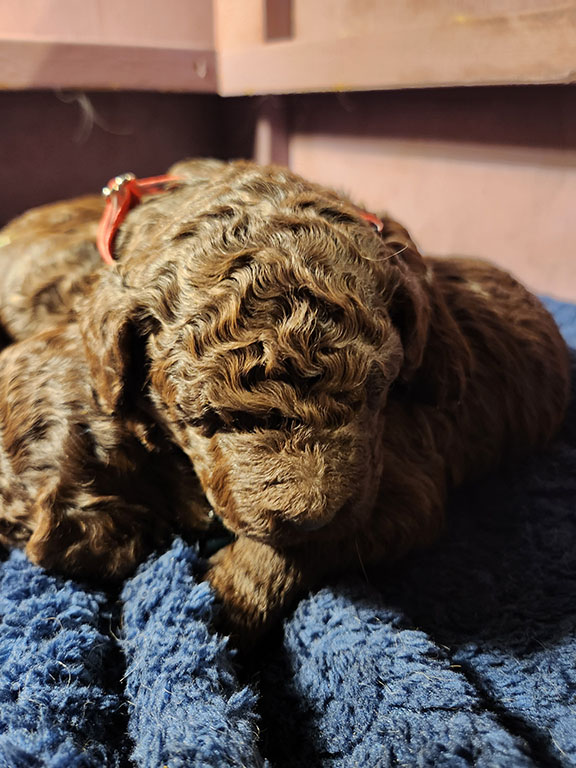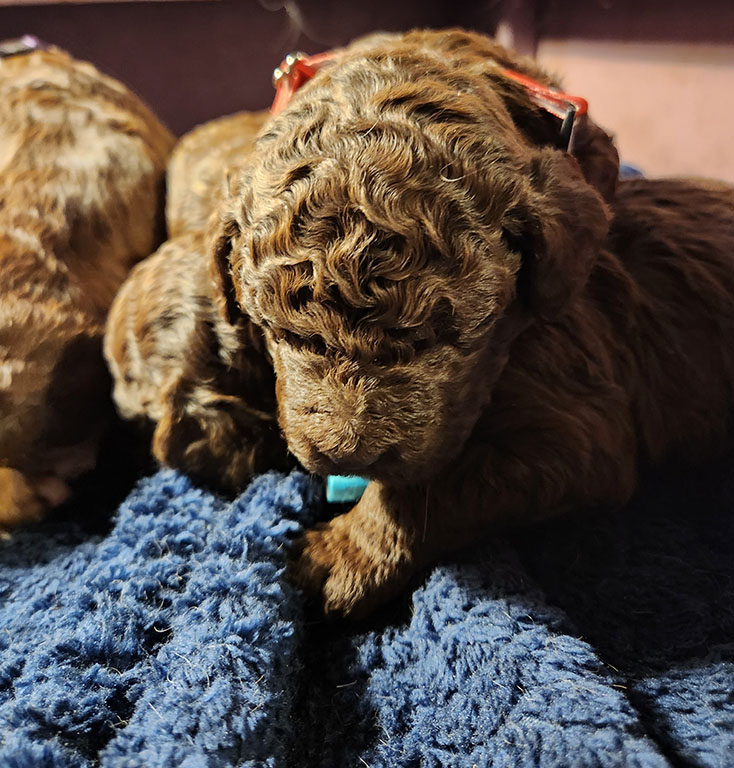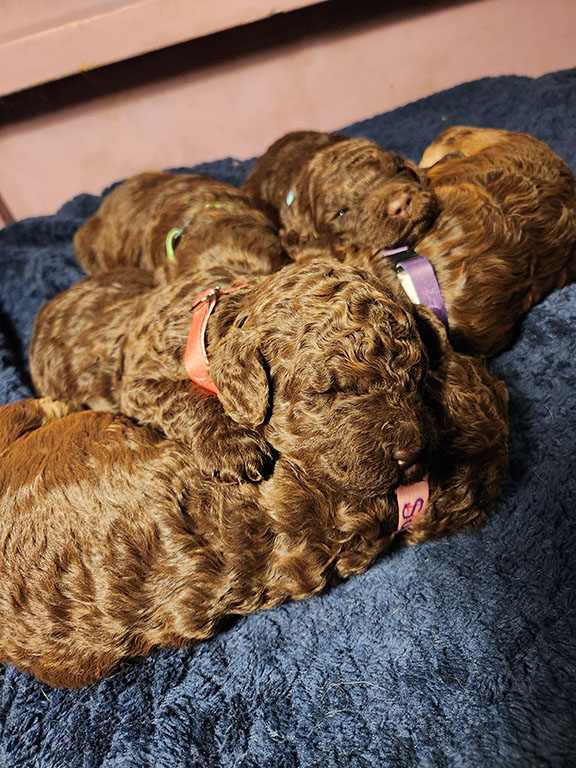 3.29.23
---
---
---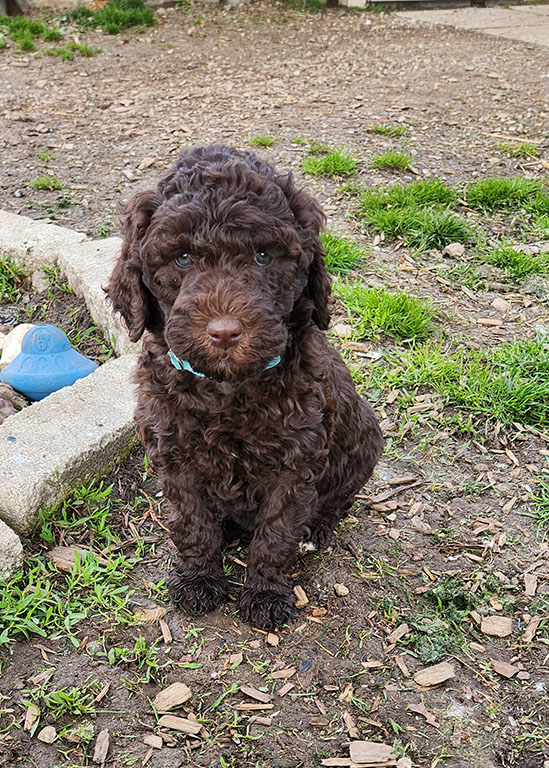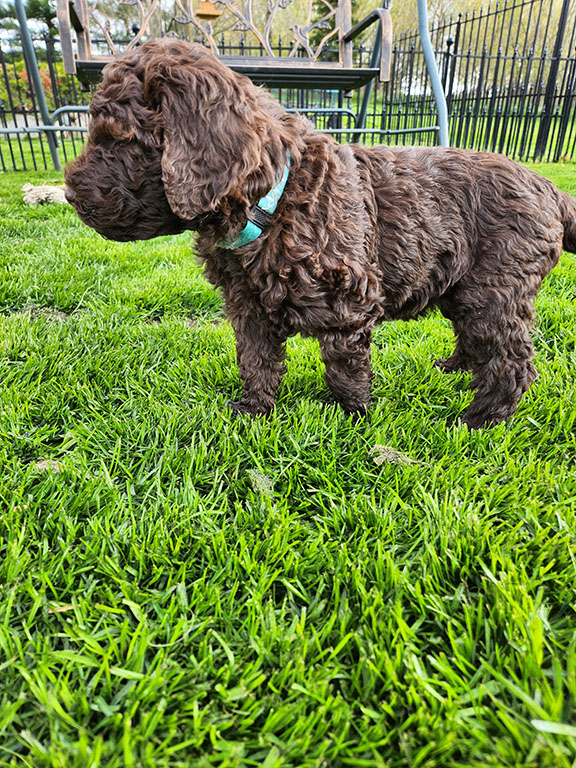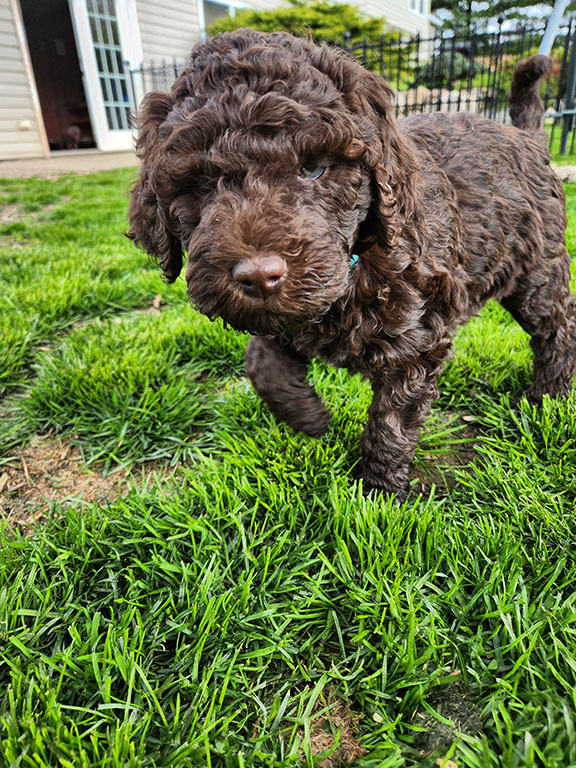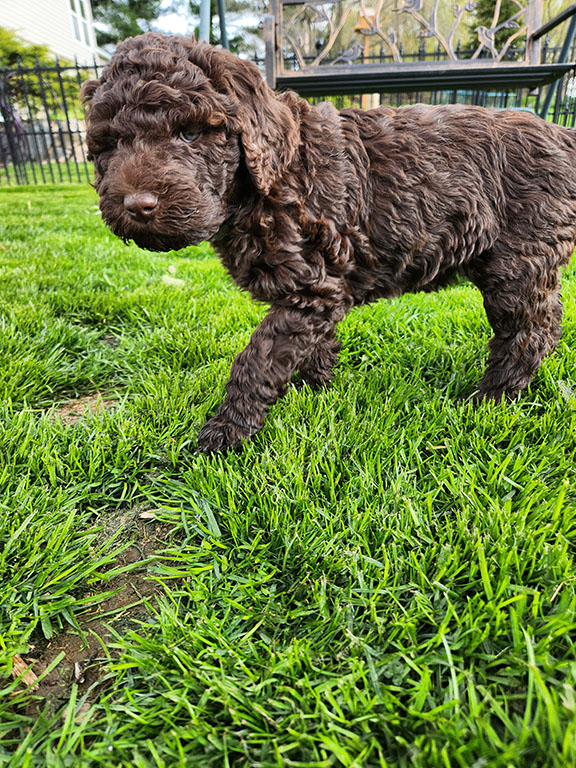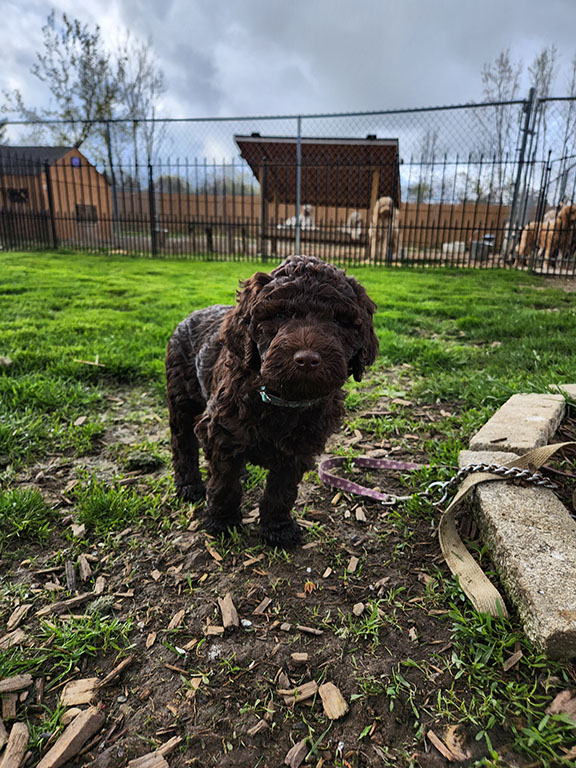 4.26.23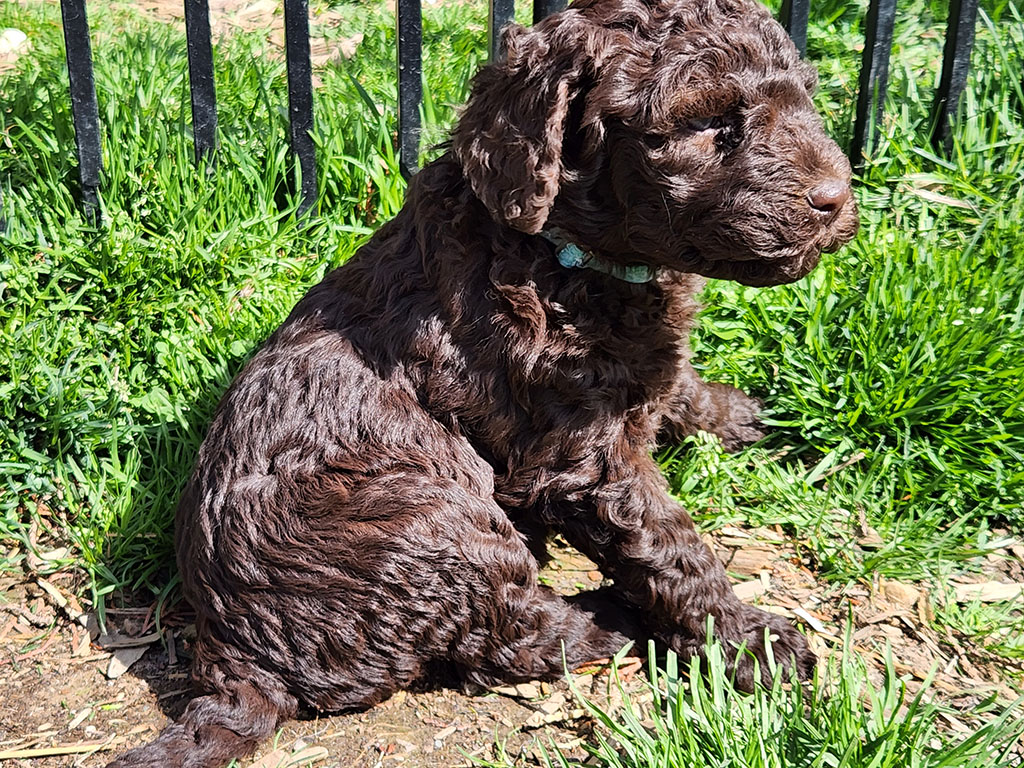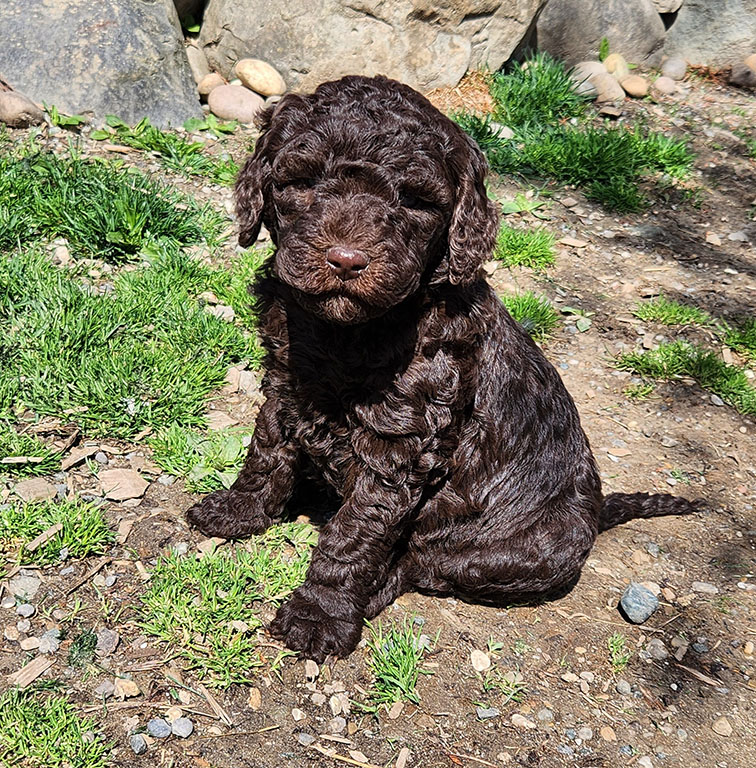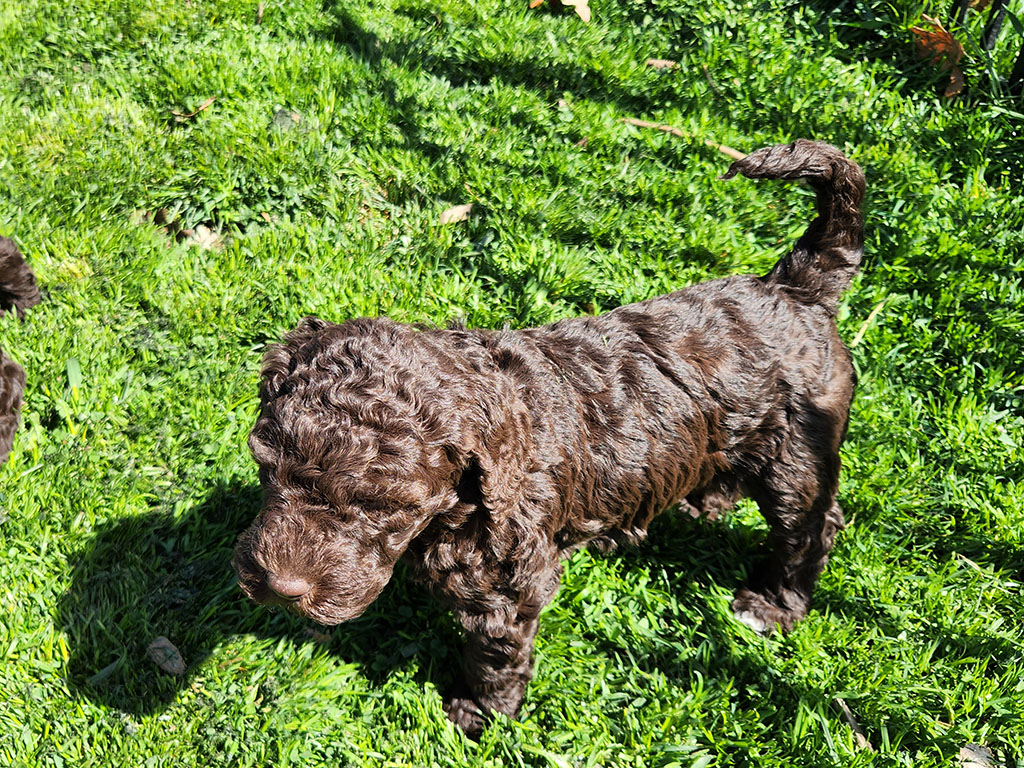 4.19.23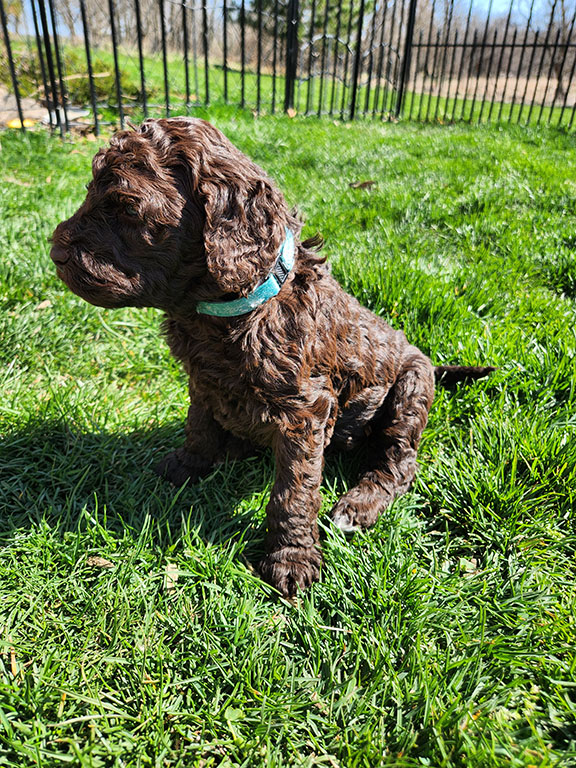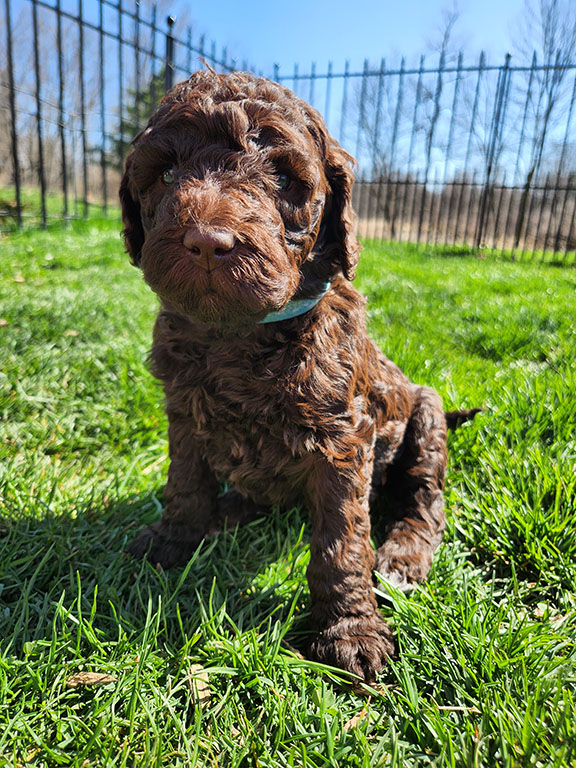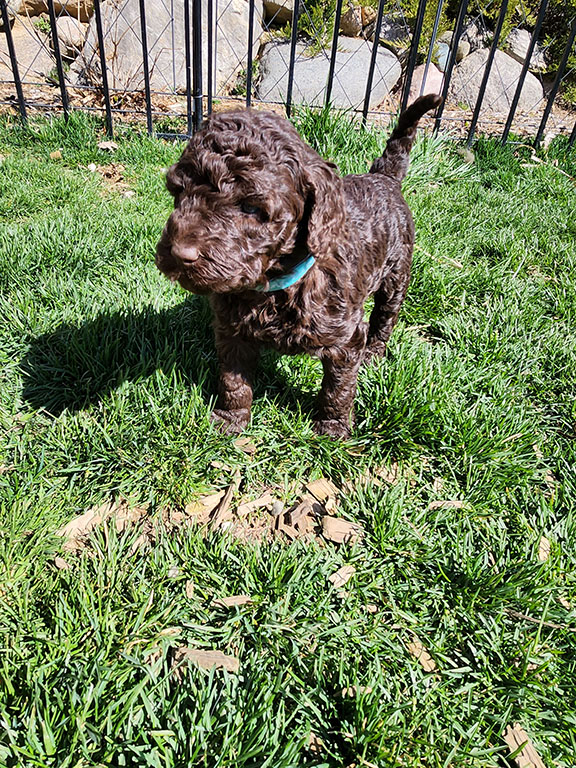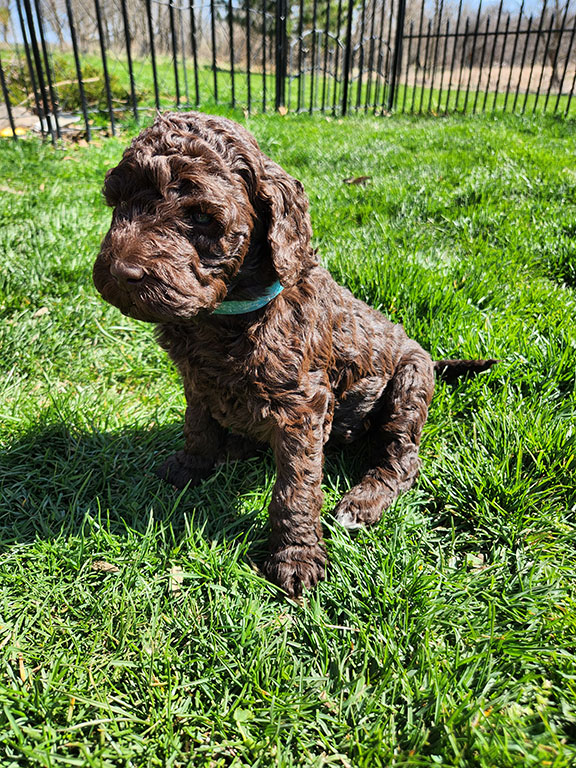 4.13.23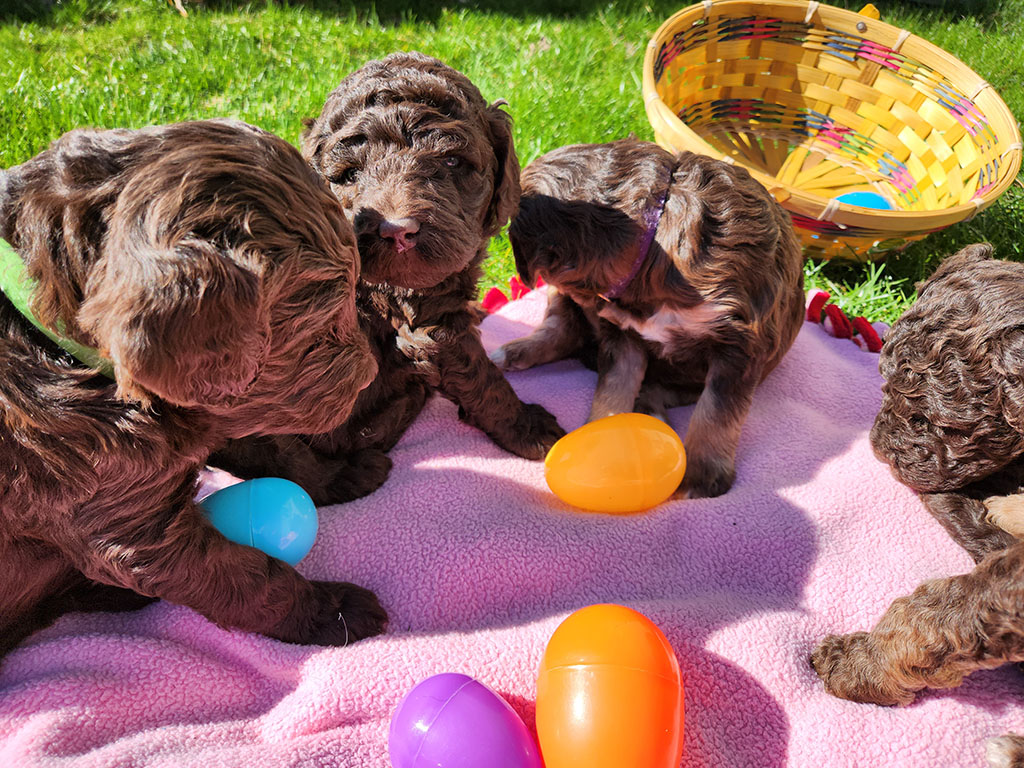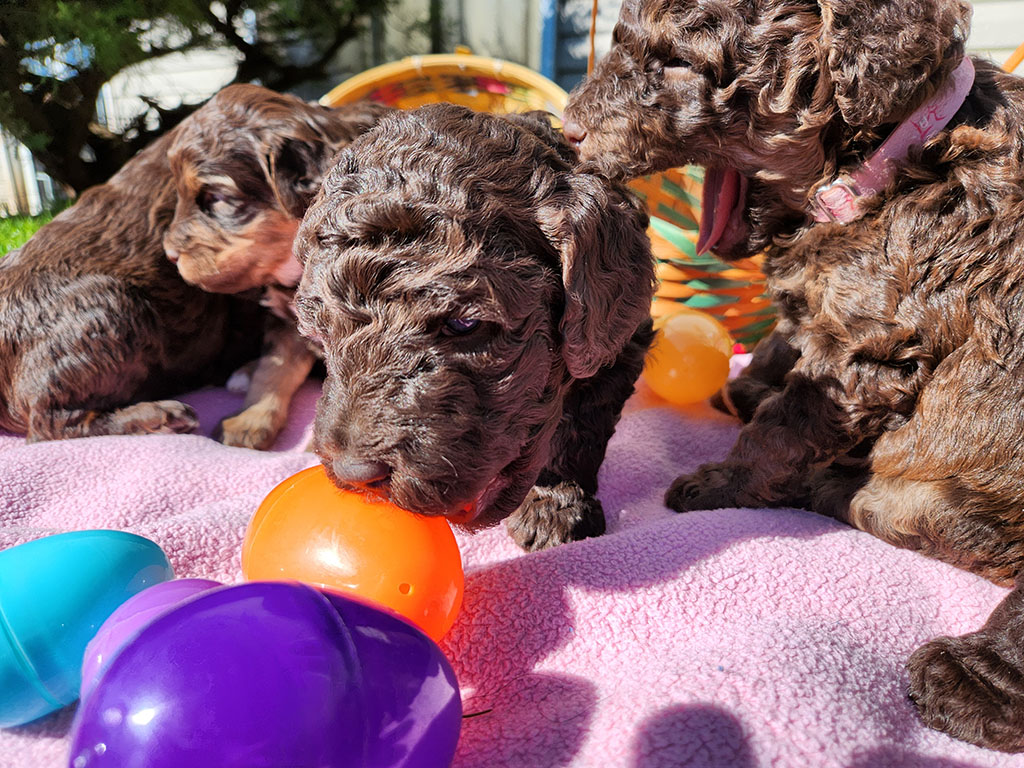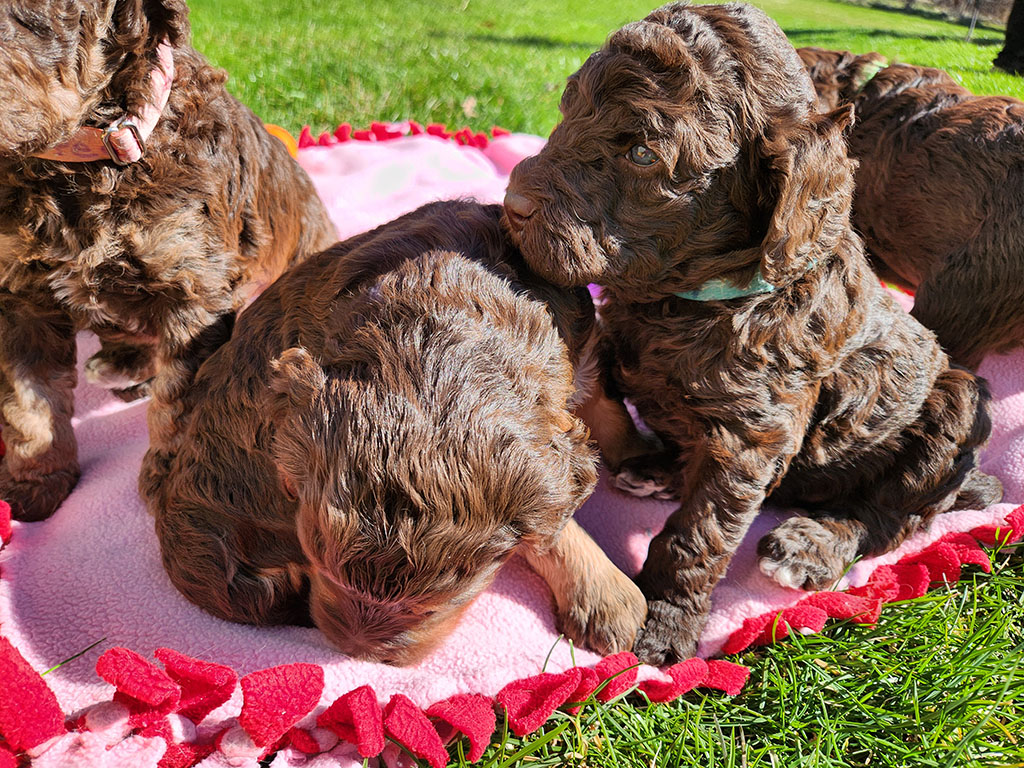 4.7.23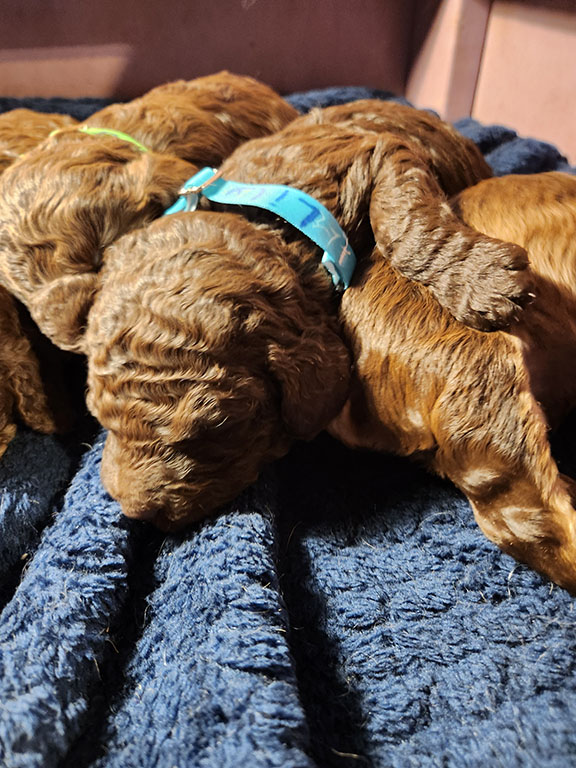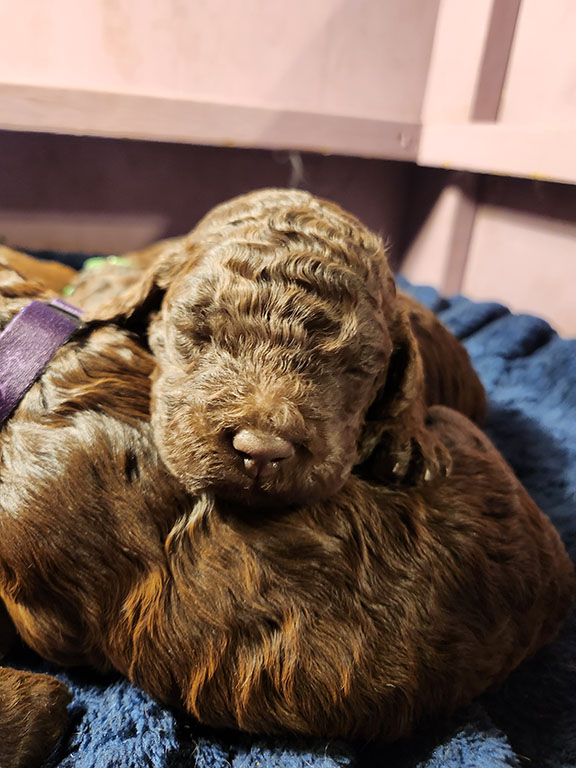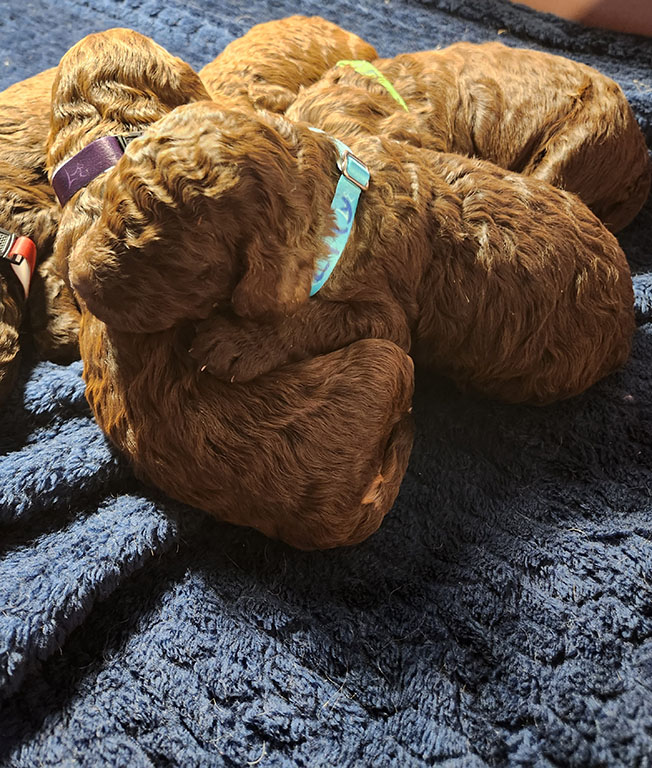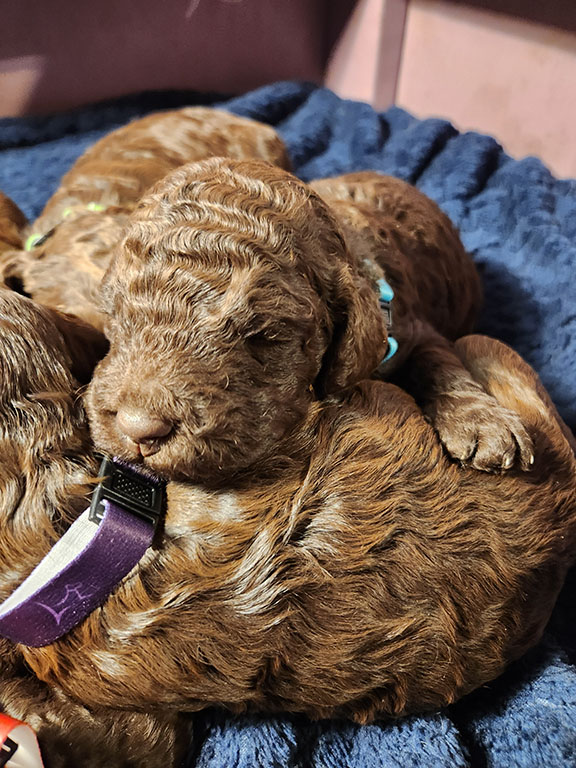 3.29.23
---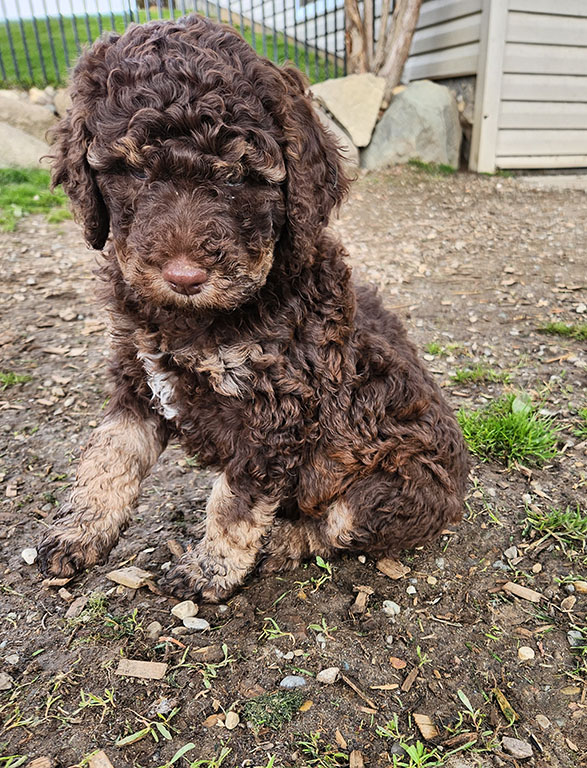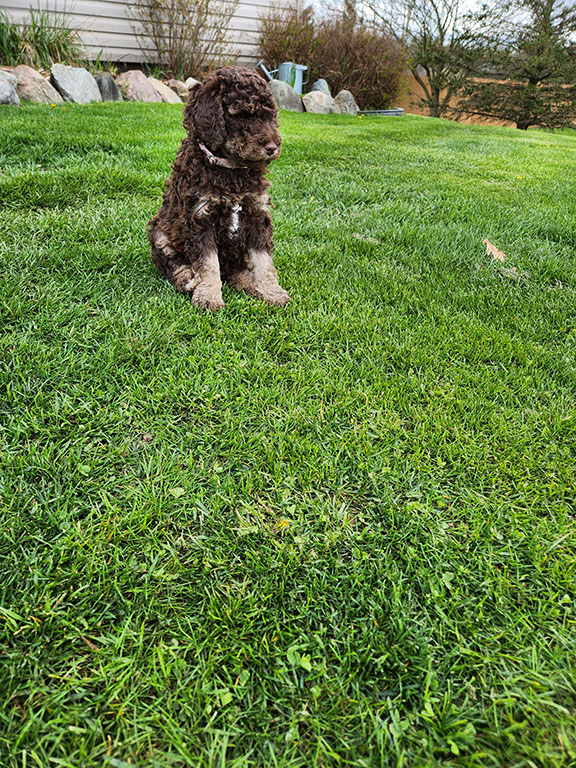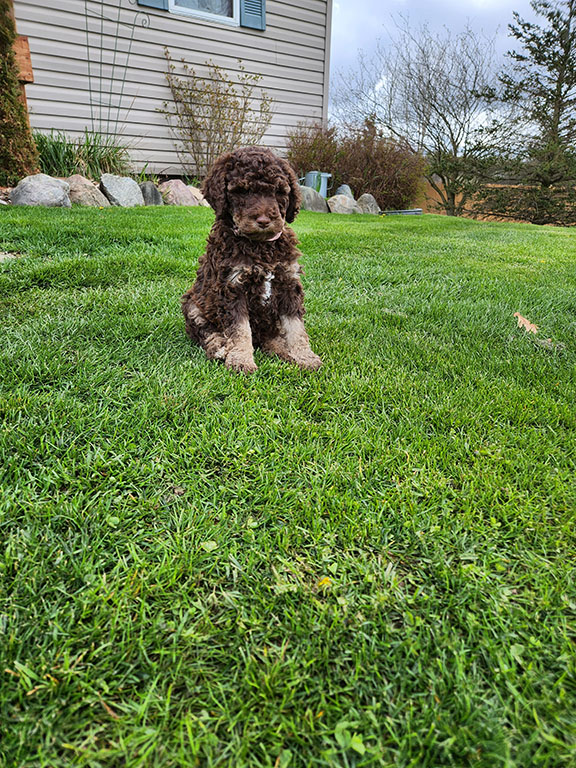 4.26.23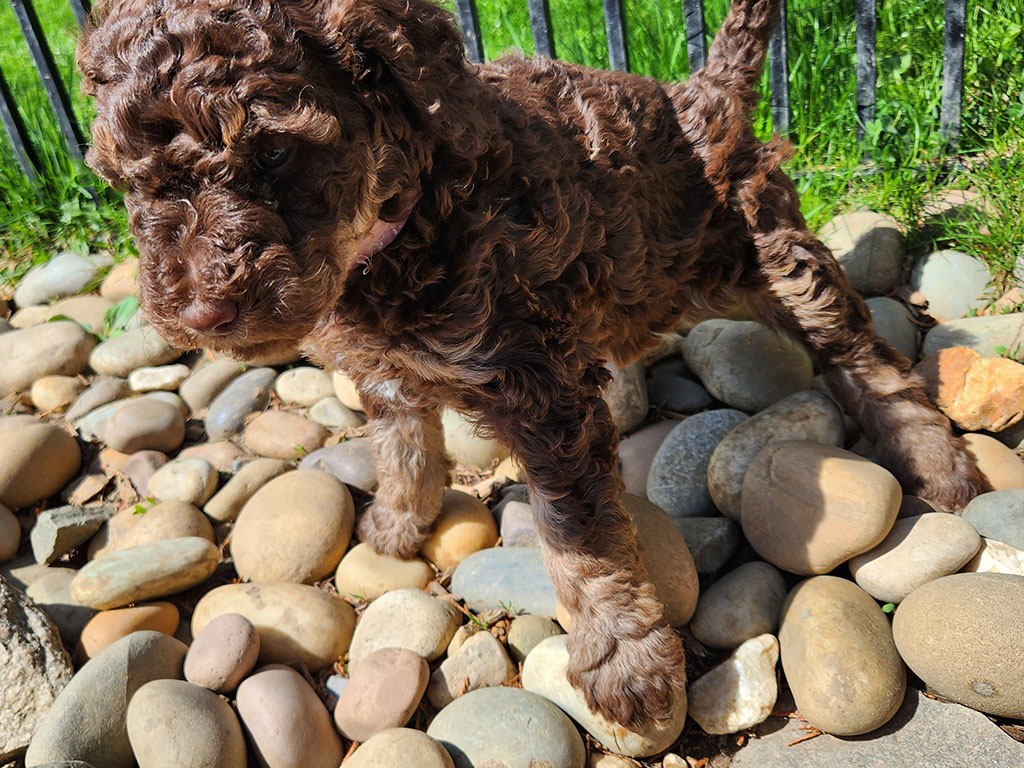 4.19.23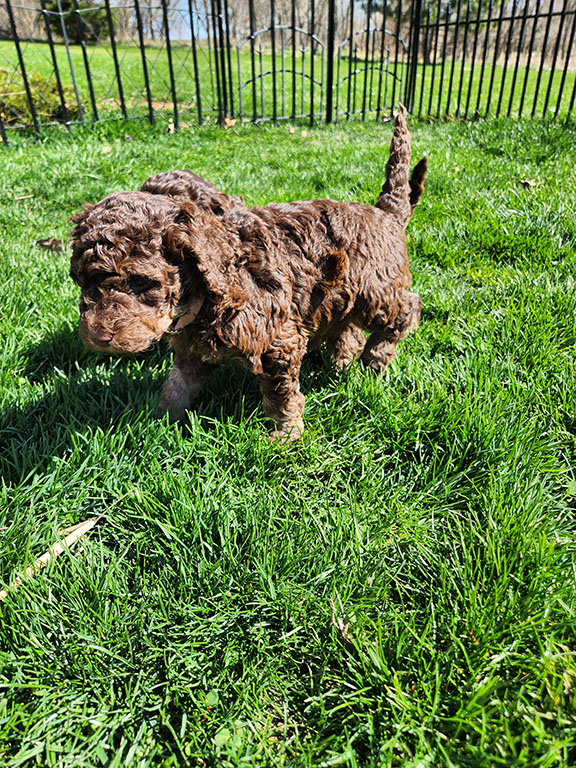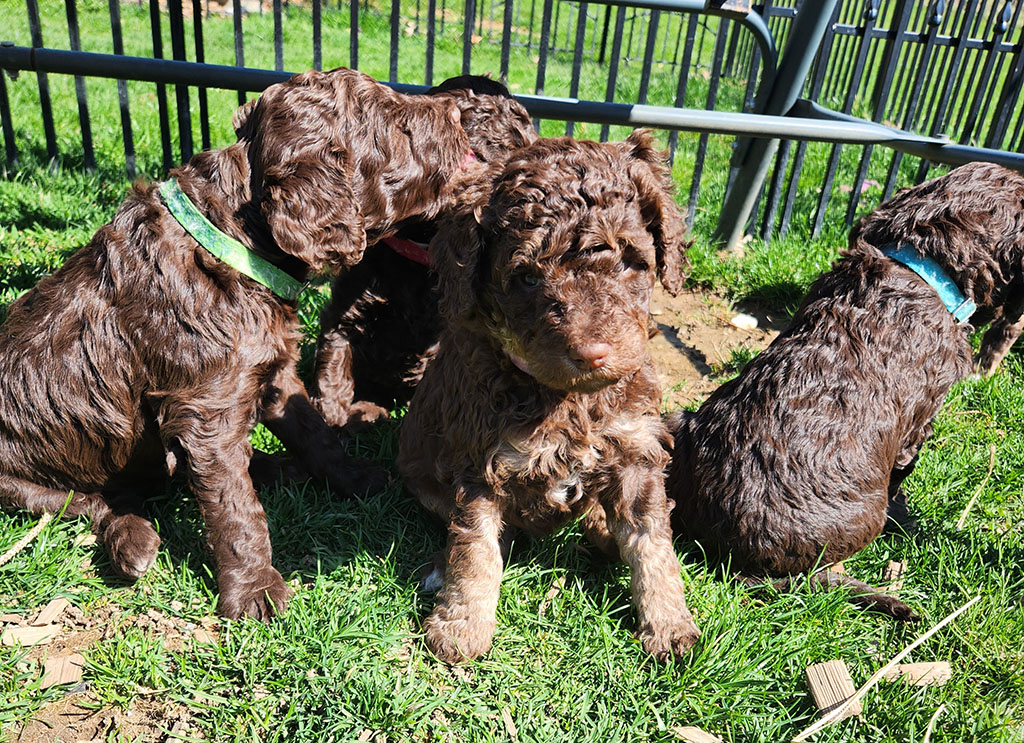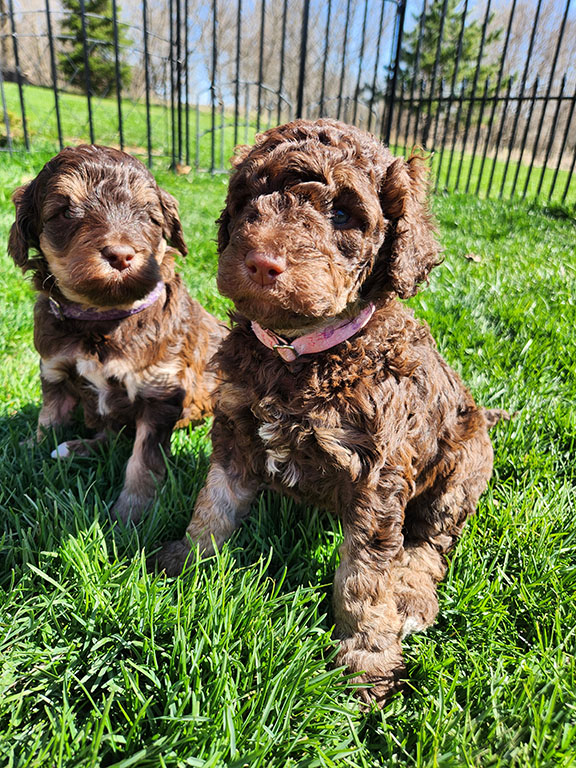 4.13.23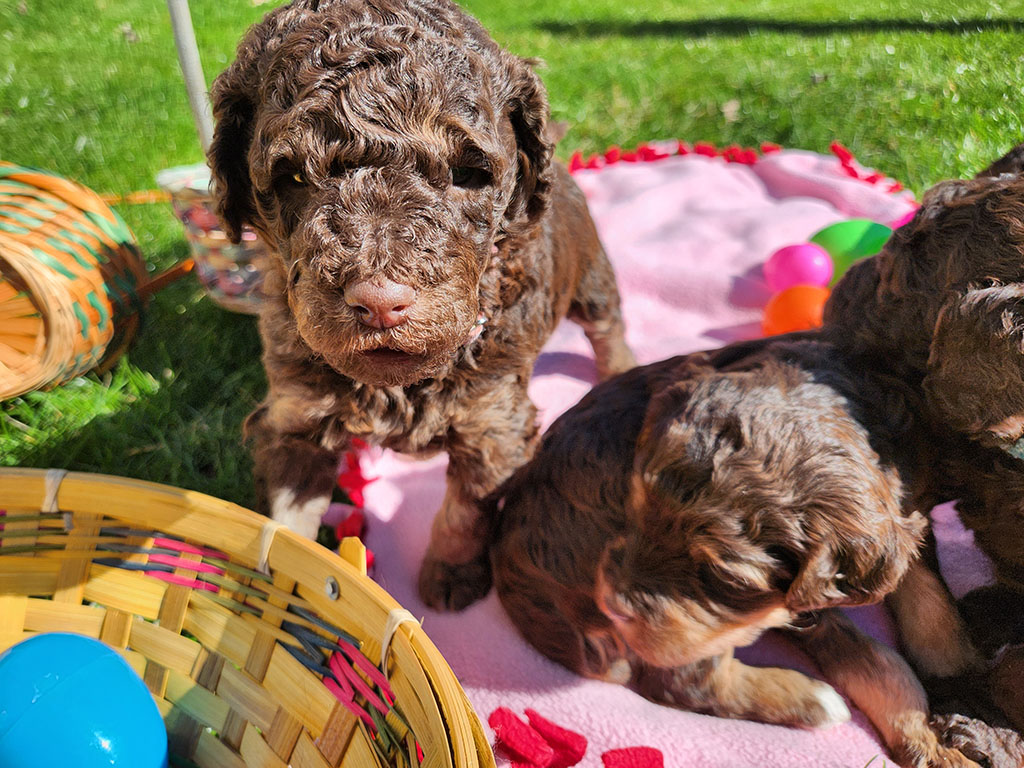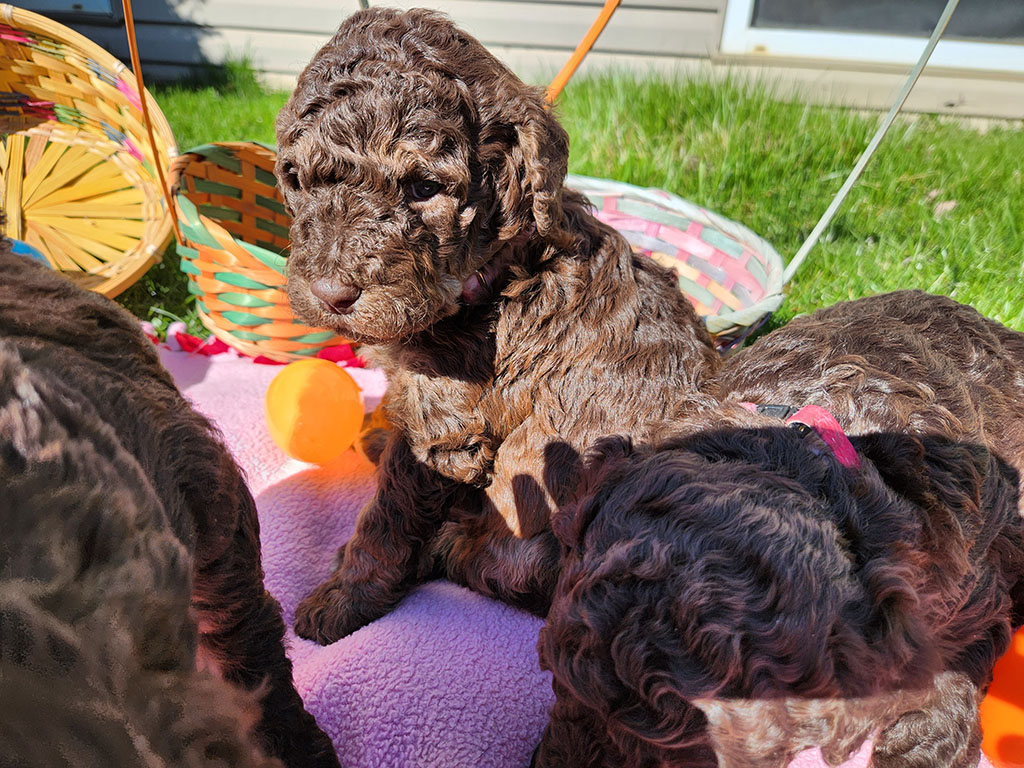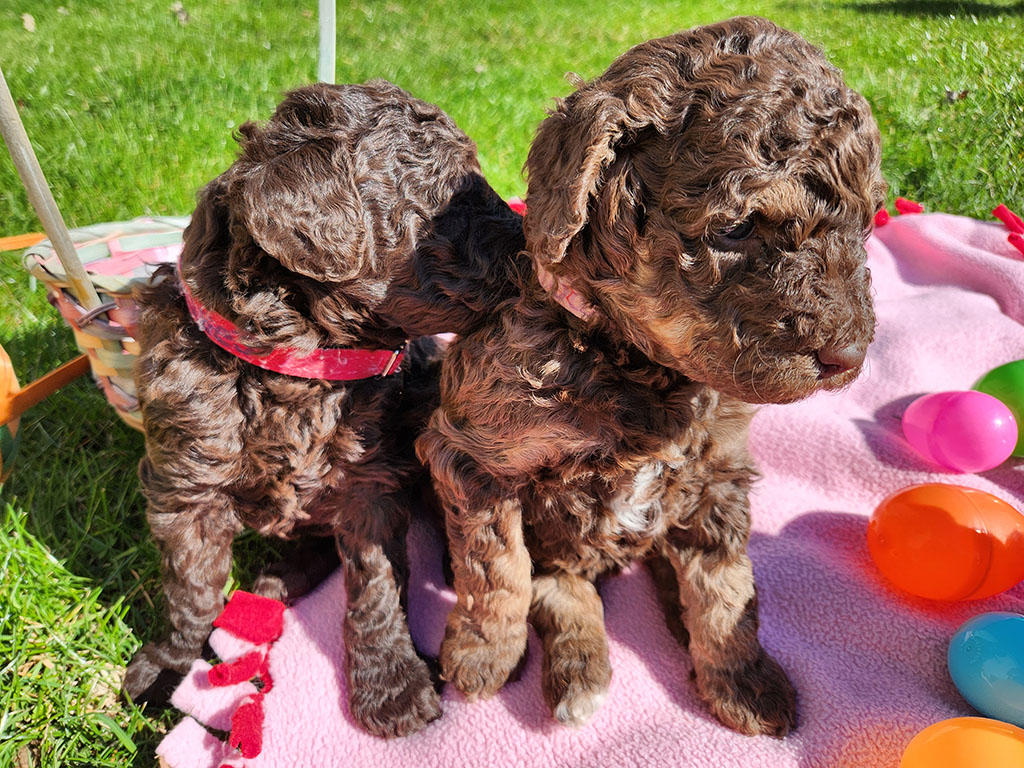 4.7.23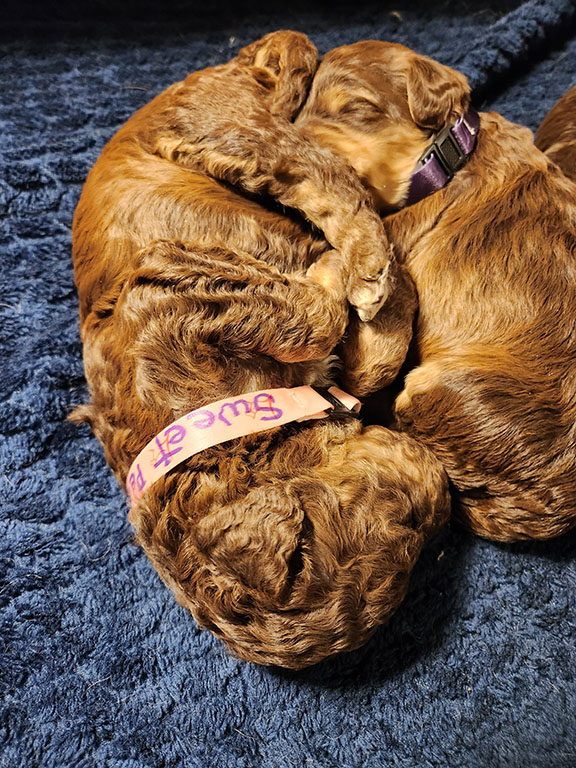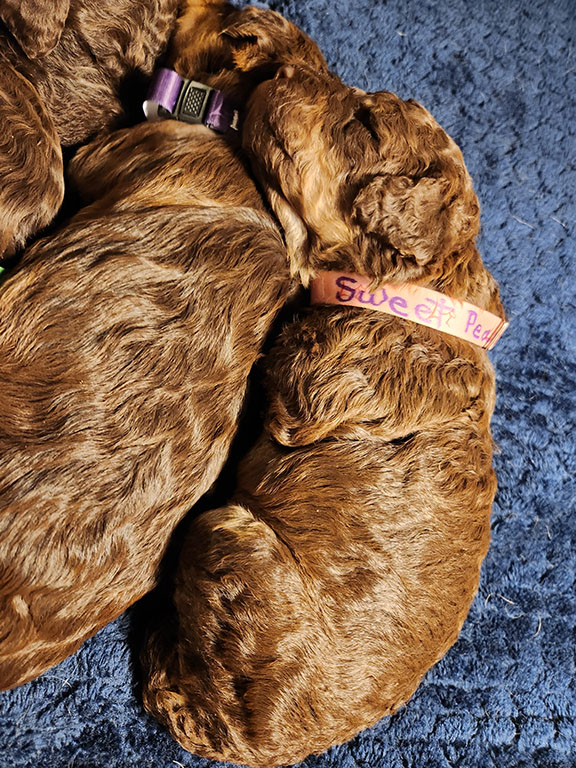 3.29.23
---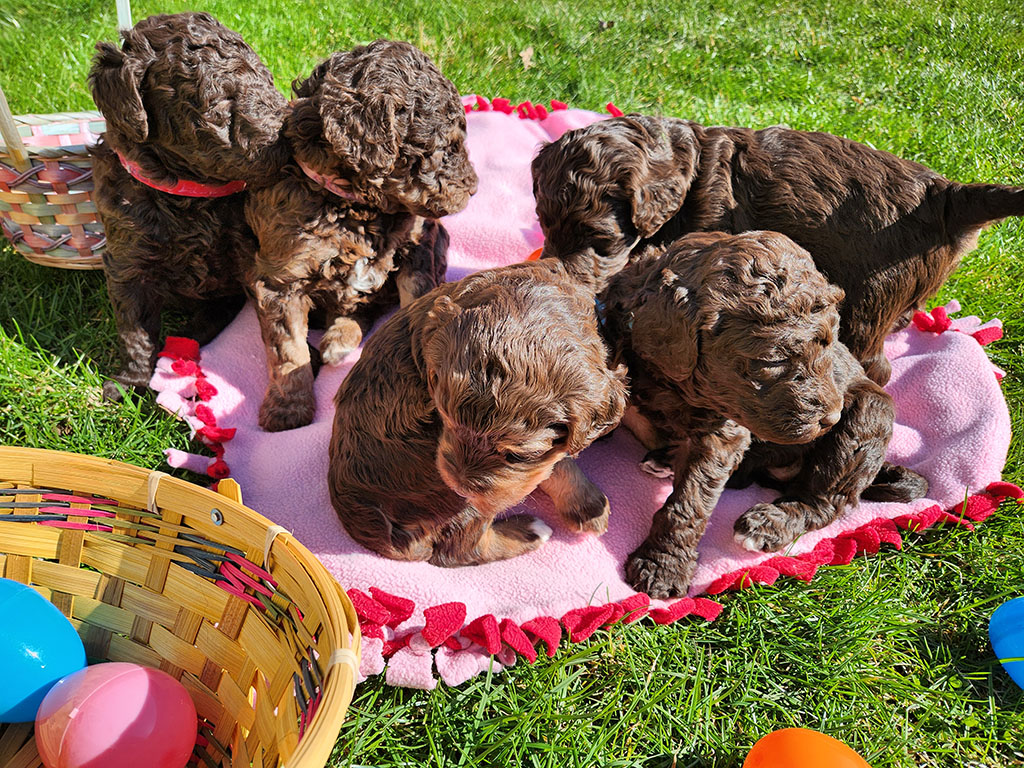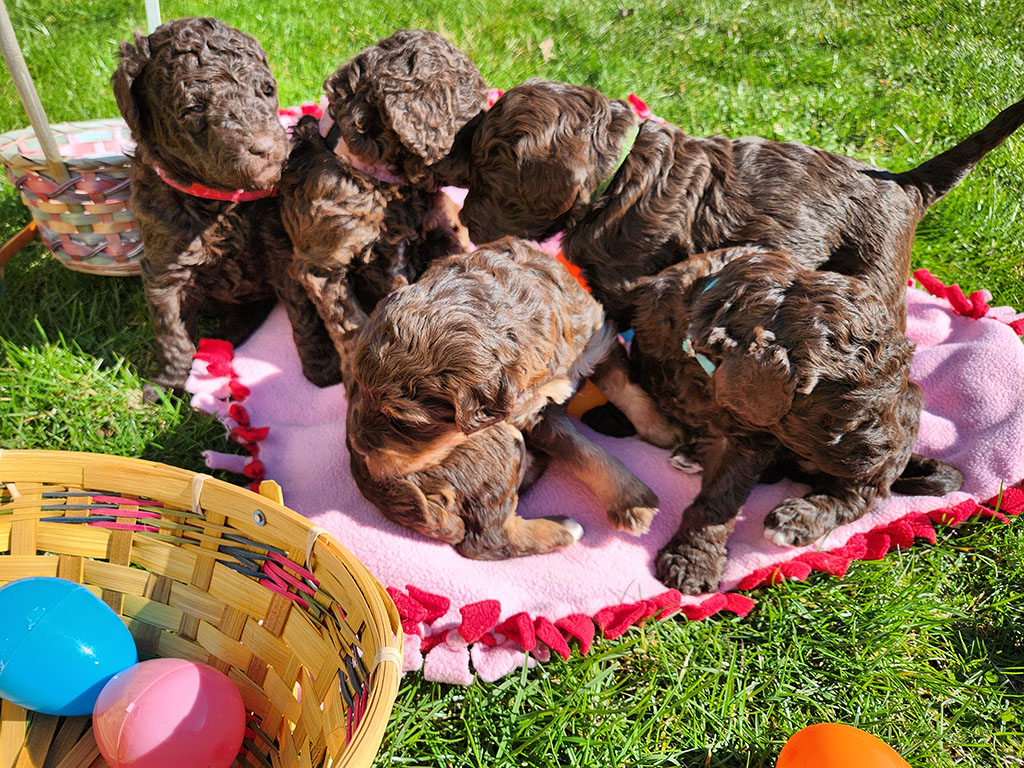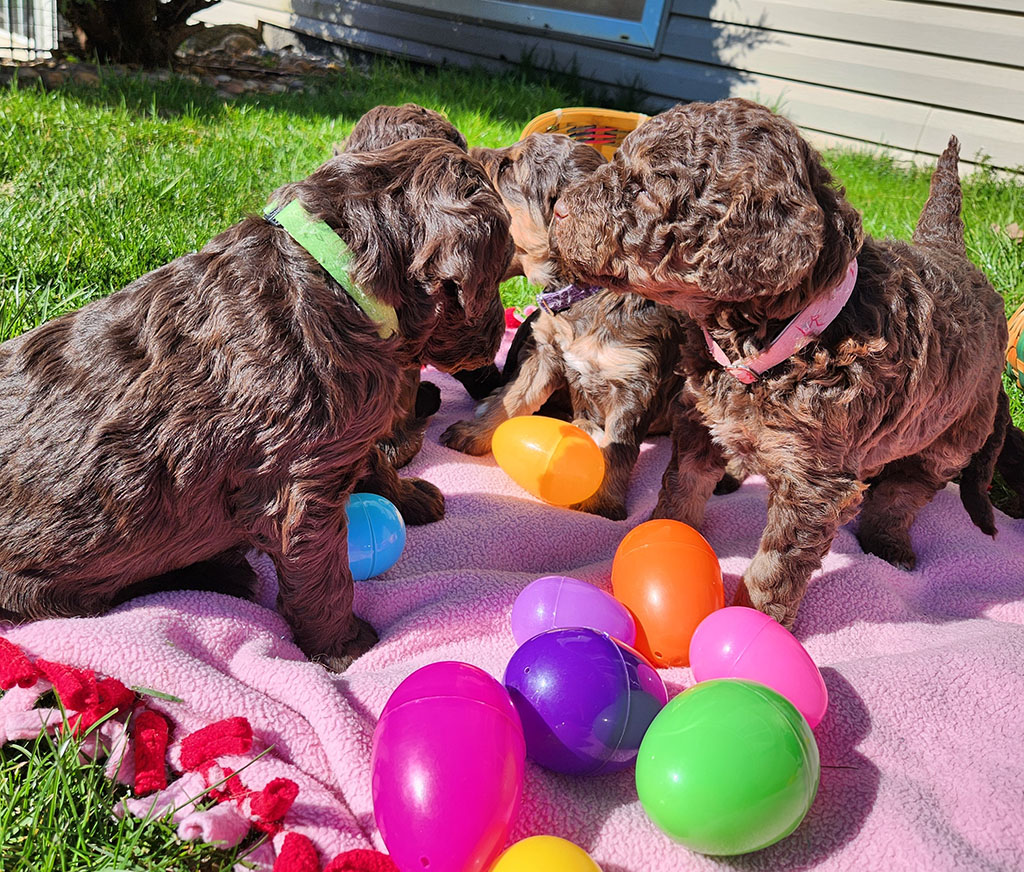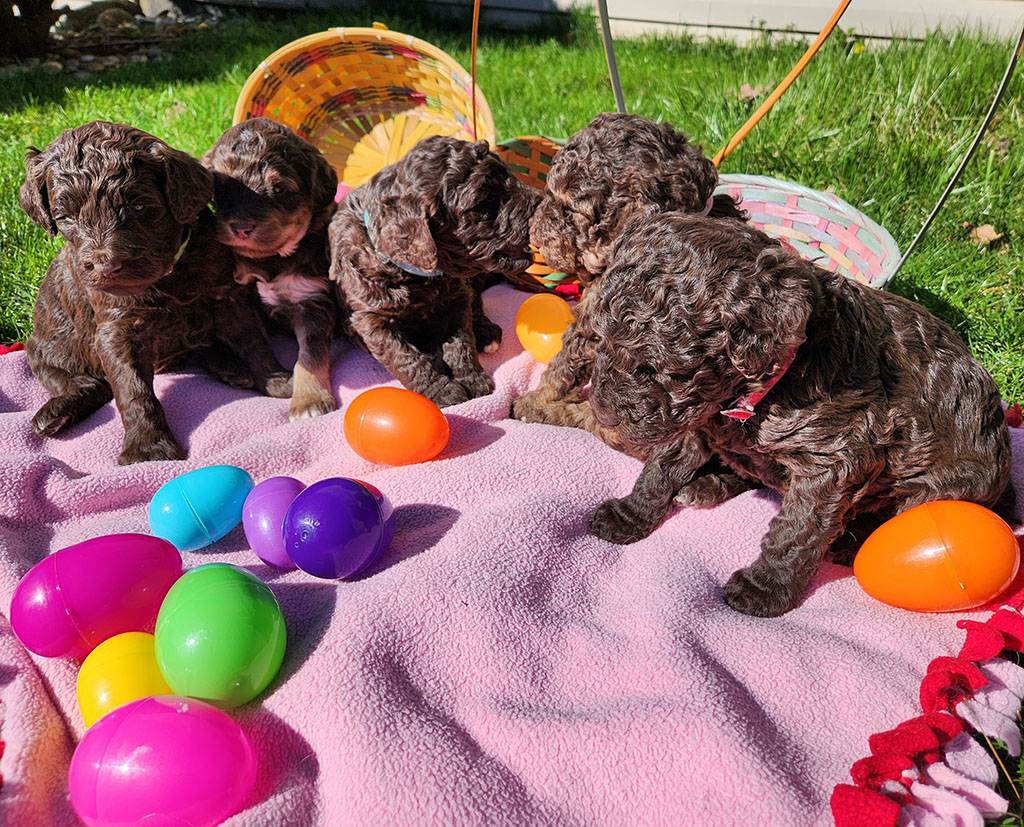 4.7.23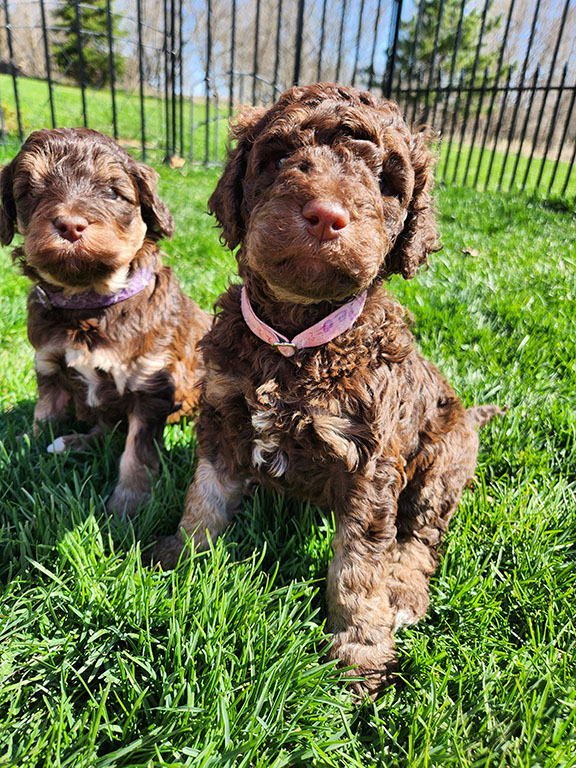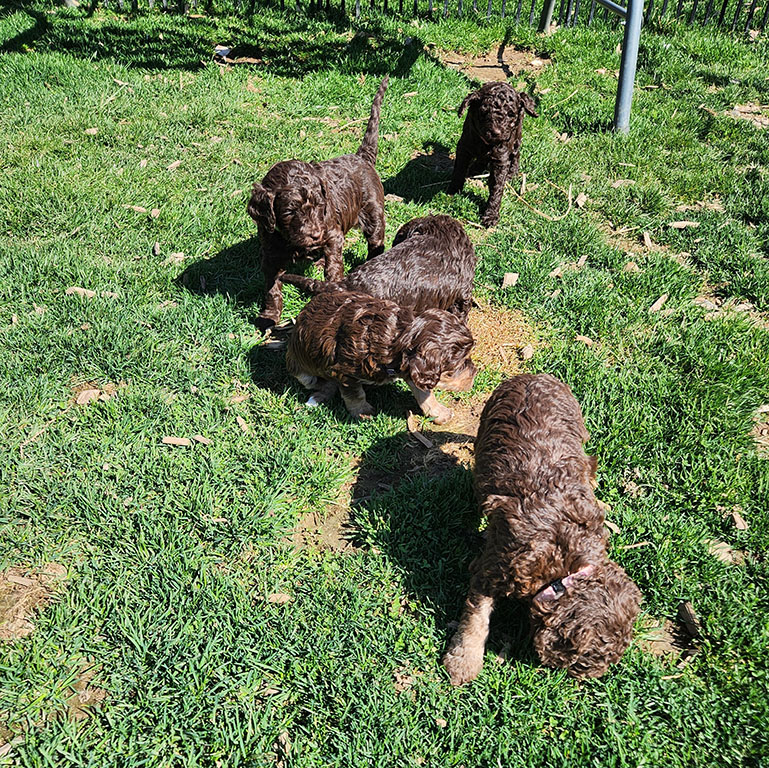 4.13.23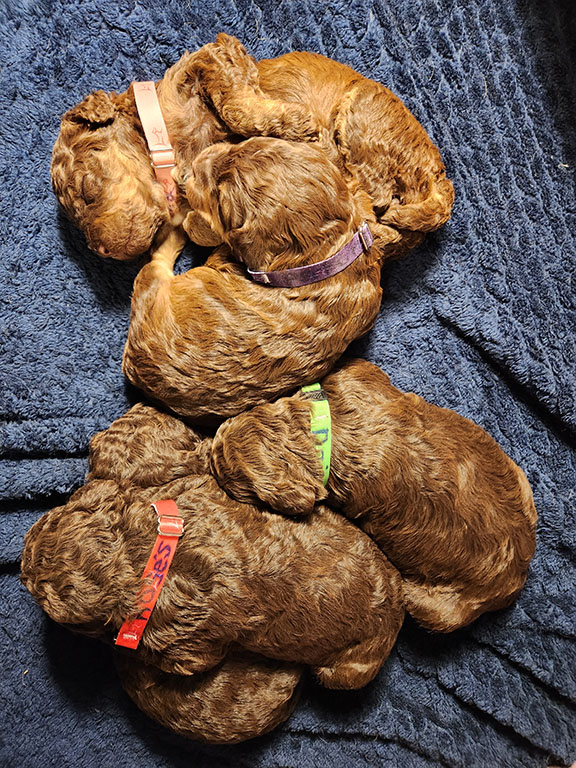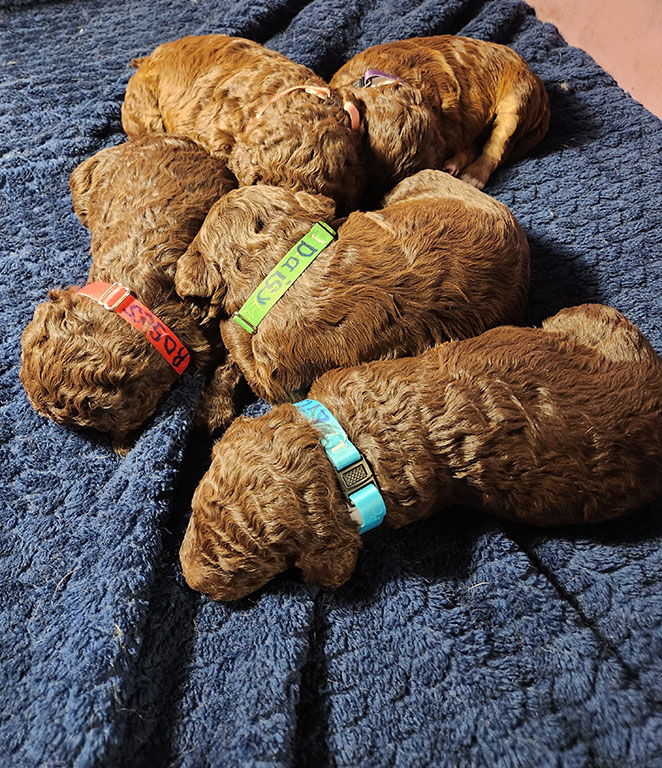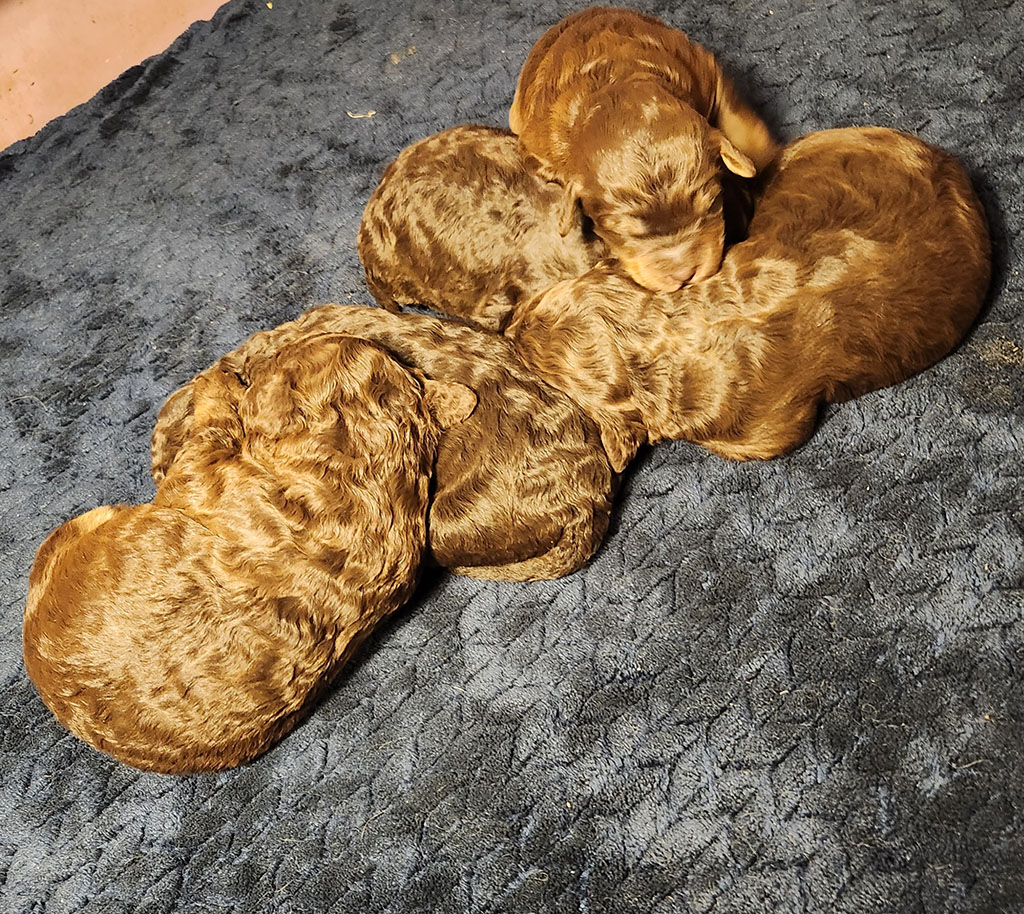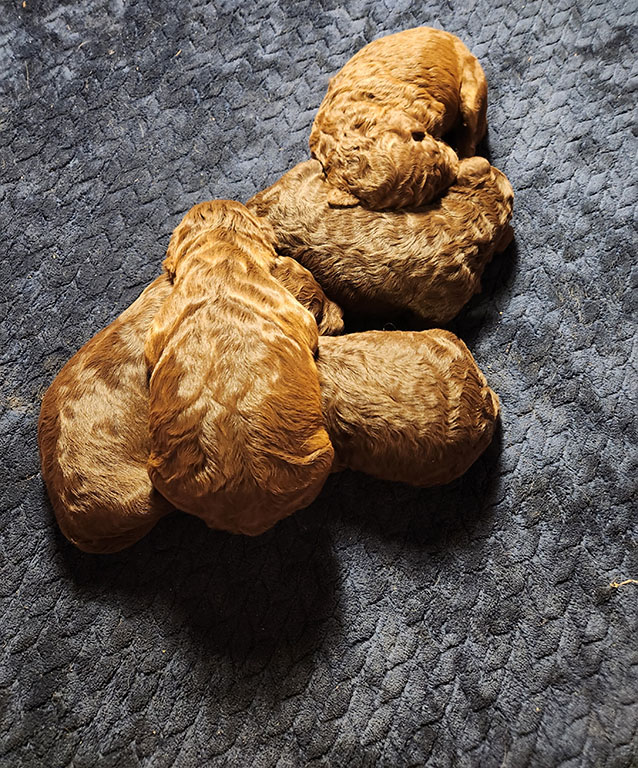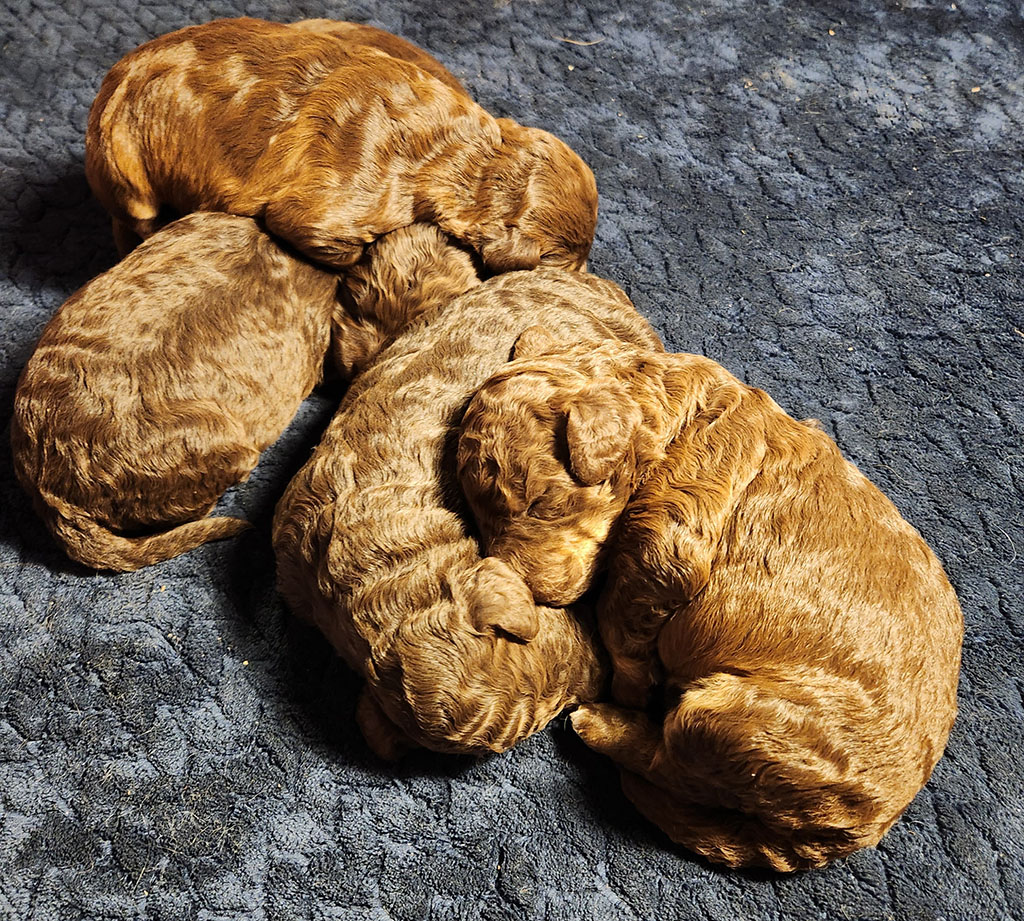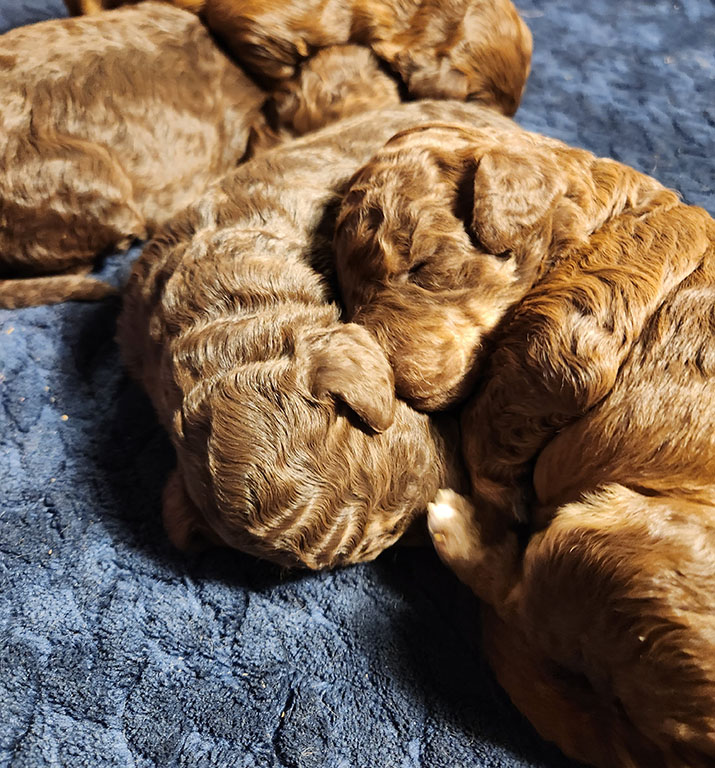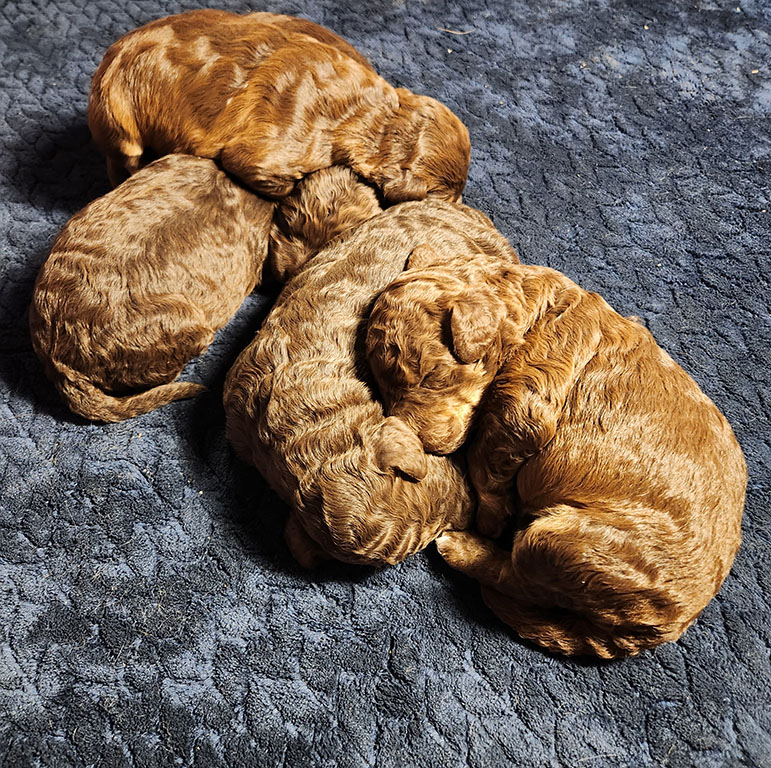 3.21.23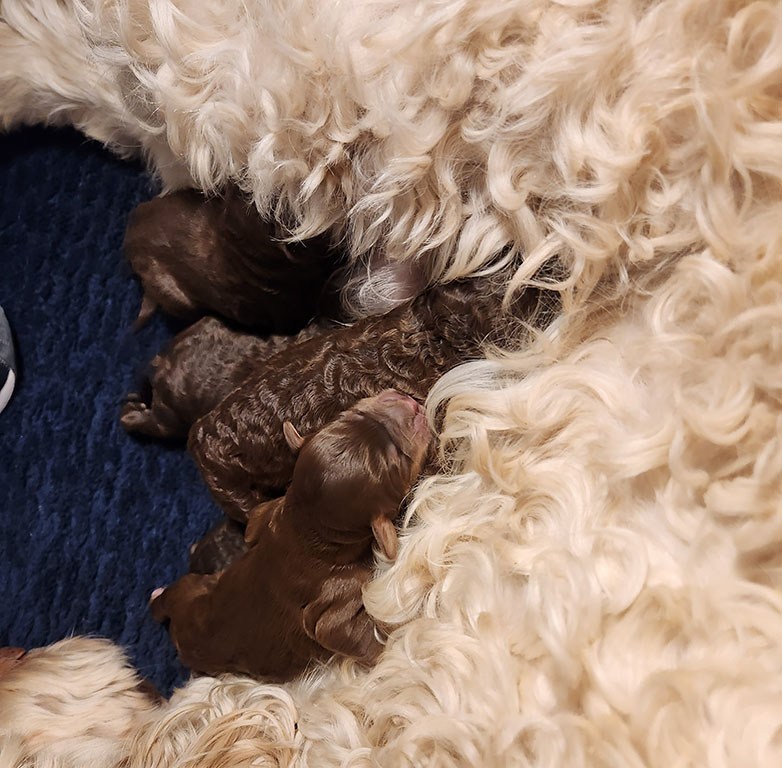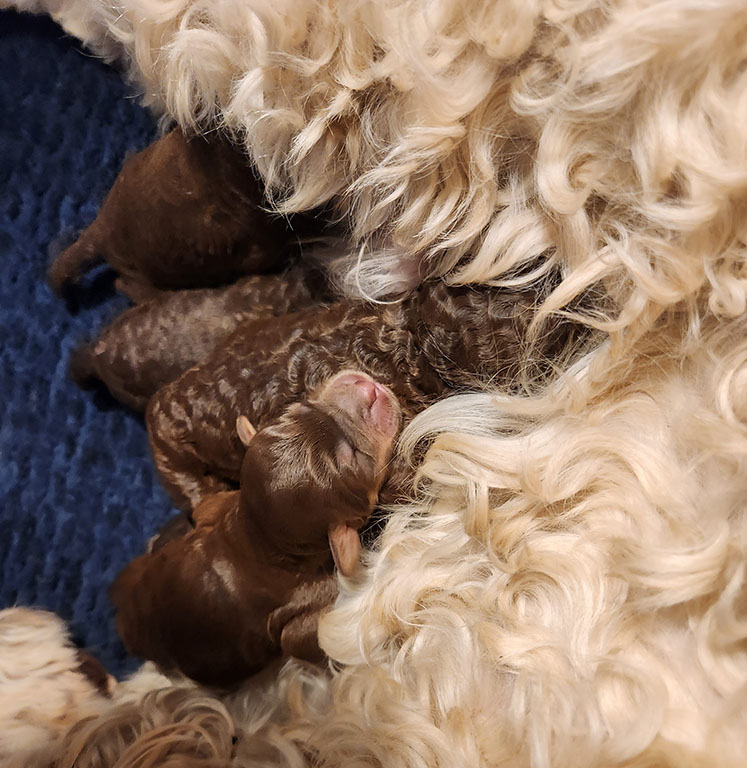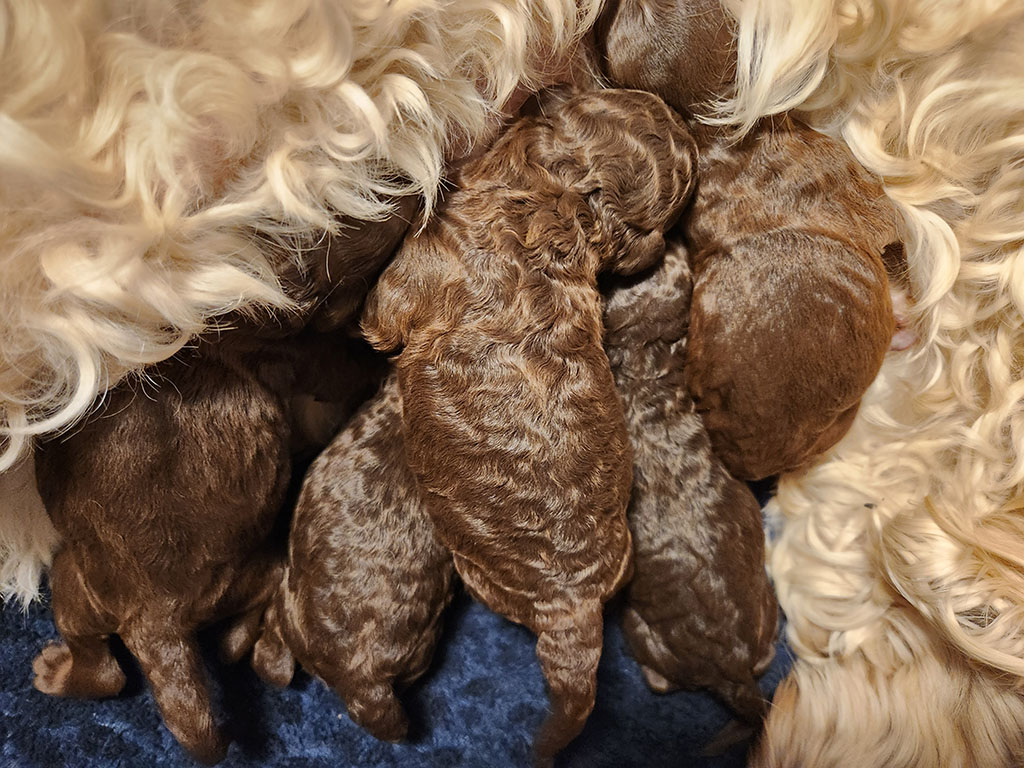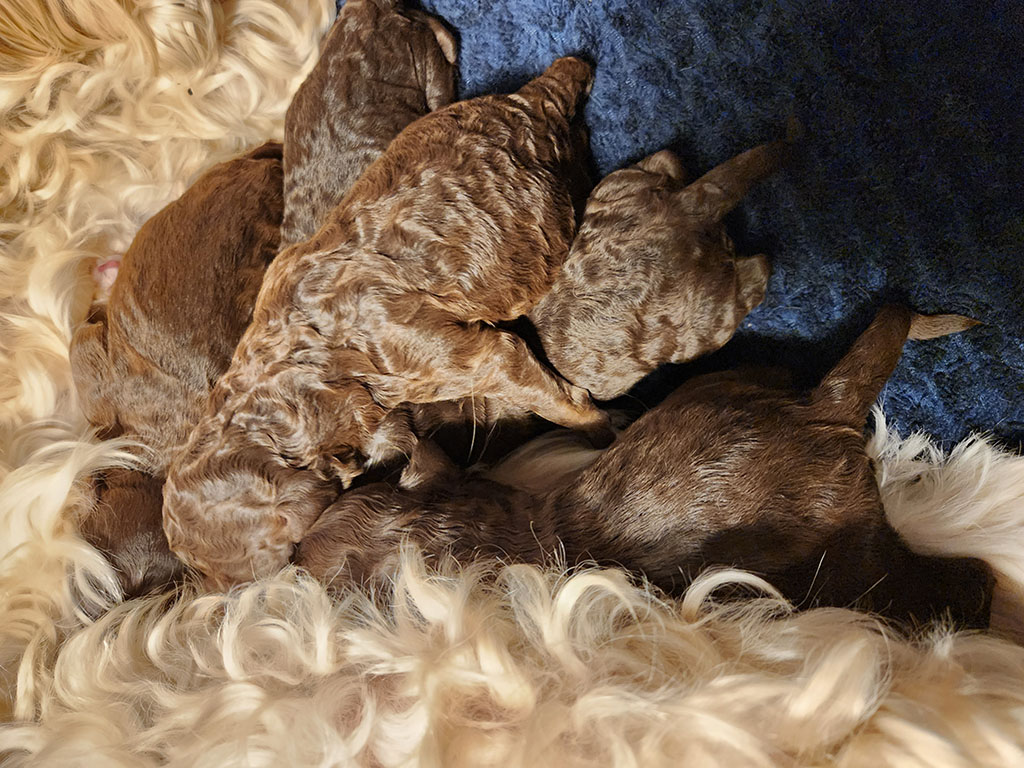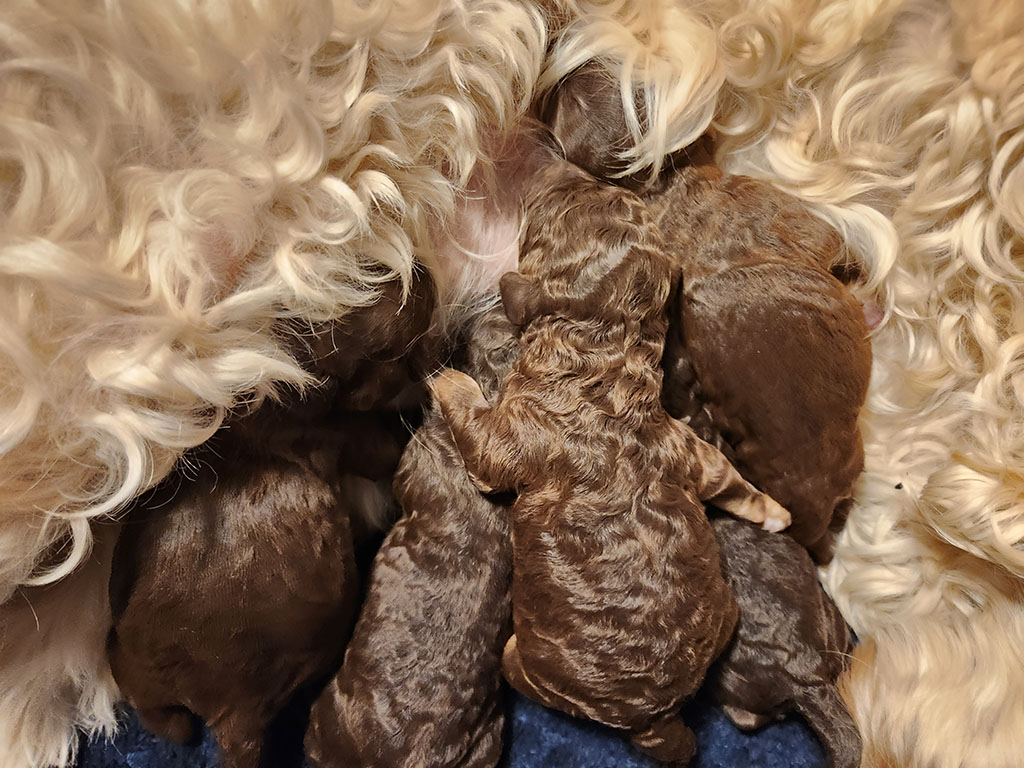 3.13.23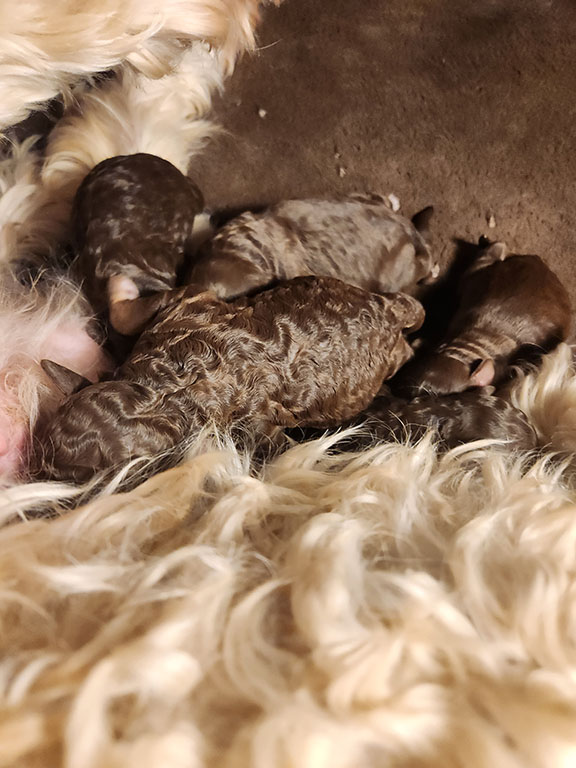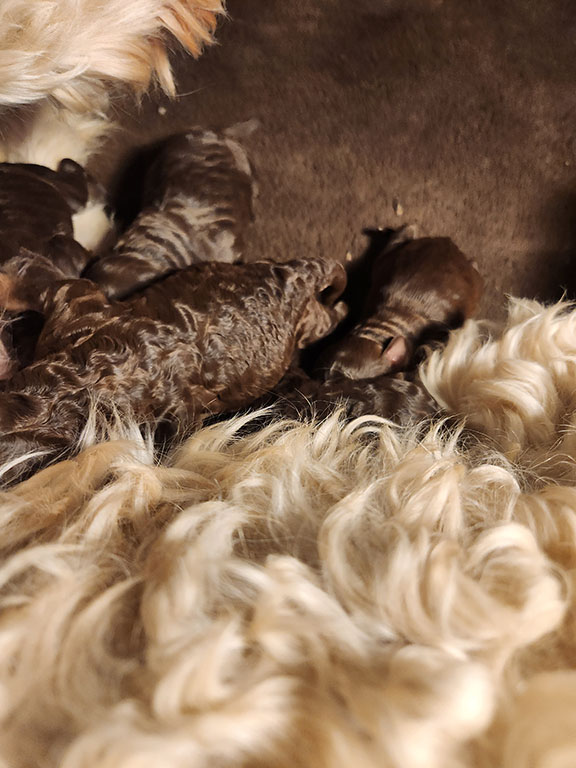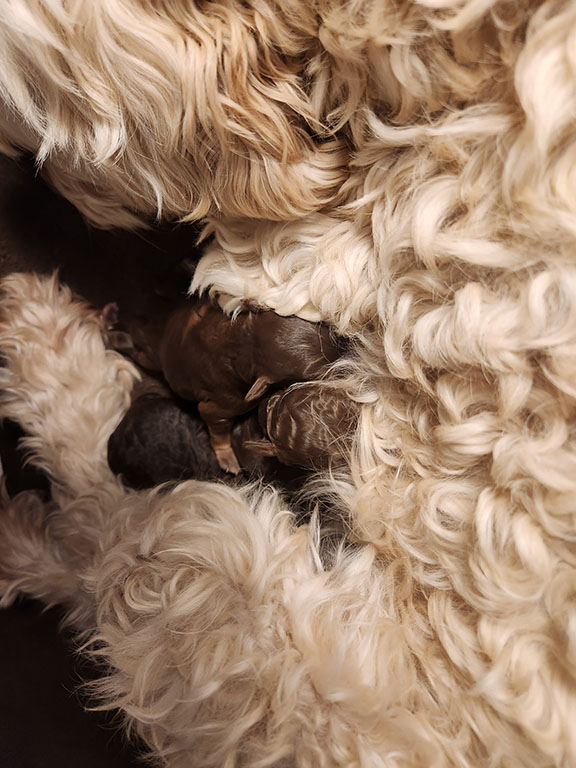 3.12.23
Paris is a little selfish with her babies this morning, so it is hard to get good pictures. And that is fine, this is her time. I will post more pictures often.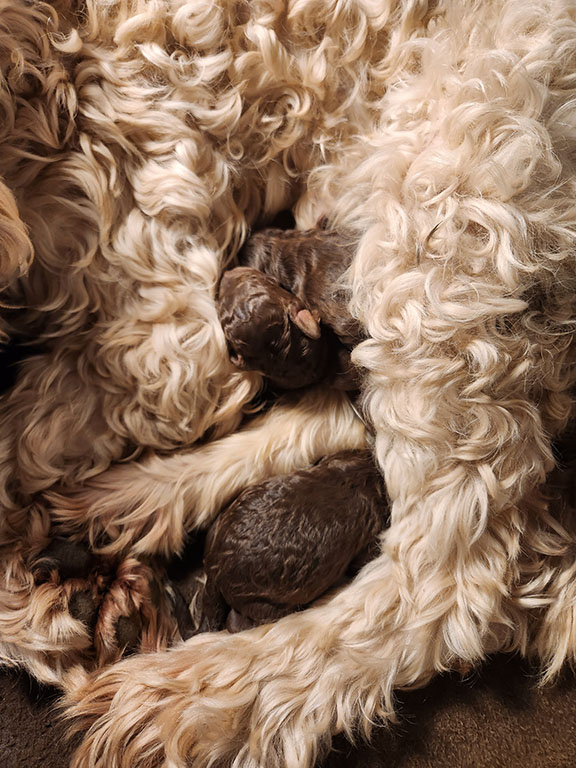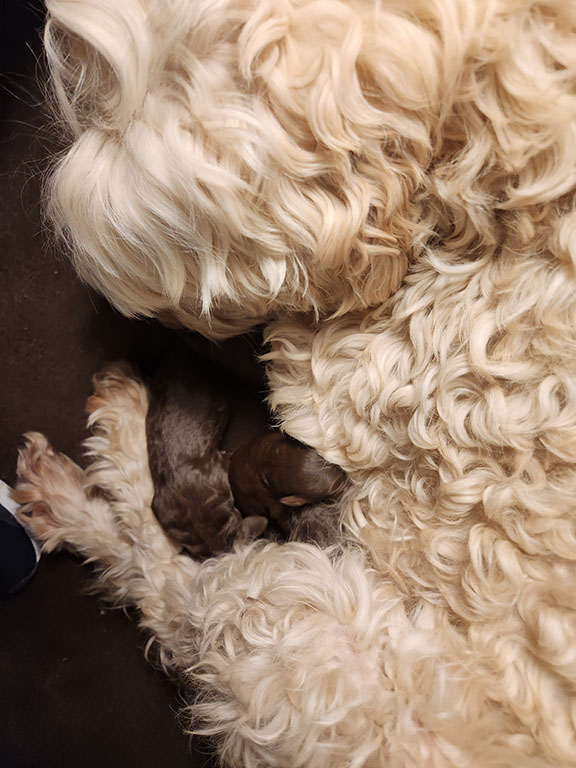 3.12.23

---
All of my pups are sold as pets with no breeding rights. Deciding to own a Labradoodle Puppy is a serious commitment! They are smart and personable. They do not do well in homes that would leave them home alone all day. Make sure you have the time and desire to train your puppy to be the perfect addition to your family. If you are serious and going to take the time to bring home a puppy, you should have the time to read the information provided on this website before making the commitment. Please reach out with any questions!!!!!



There is more information about placing deposits and the picking process on my, Deposit/Payment and Waiting list information page.
Or you can scan this code to place a deposit, after we have had correspondence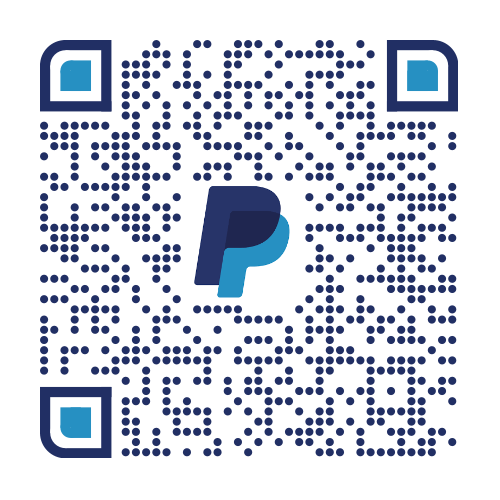 ---
We are happy to offer a new puppy training service. For years our families have asked, but we never had the time to give the one on one attention a 7 week old puppy needs. Available for our new puppy owners, we offer one or two weeks of crate, house, potty, behavioral, and leash training. We only do a couple puppies per litter, so sign up early.
This will include separating your puppy from the litter, and having them live in our home. This will make the acclimation to your home Much easier! Instead of going from kennel to home, they will go from kennel life to home life, before you pick them up.
They will be in a crate overnight, acclimating them better to the crate, and to sleeping away from the litter. This will also train them to hold in their potty through the night This should eliminate the first few nights of taking your new puppy out in the middle of the night, as well as the crying that families have to endure when bringing a newborn puppy home.
They will get training in manners, potty training, and house training (chewing on furniture, or cords, etc)
This will include an extra week of everything listed above. More training!
We will start Leash training.
We will have more behavioral training and start teaching basic commands.
It is our goal to have your puppy potty trained and able to sleep through the night in their crate within one week. We are confident that we will be able to achieve that. However they will have to get acclimated to a new home and a new yard when they go home with their families. Within 2 weeks, we are confident that we will be able to have them acclimated to a leash as well as housetrained, sleeping through the night, and have behavioral training. We will teach pups to sit for attention and not jump on people. We will also teach them not to bite hands, feet, shoes, and so on. These are the types of things we will be working on in their 2nd week.
---
If you are considering buying one of my puppy's PLEASE read the information below and all the information I provide on this web site. It is a huge commitment to bring a puppy into your life, don't make a commitment you can't keep. Do the research! Ask Questions! Make sure you have the time and are completely committed to the work of a puppy. They will need constant activity and training in their first year. I would be happy to answer any questions promptly and HONESTLY!! 
All of my pups have Vet check ups, their dew claws removed, and are current with VET administered vaccines. Their Dr also also inserts Microchips. Puppies are wormed at 4,5,6, and 7 weeks old. I provide their medical record from my vet and all vaccines are administered by my Vet. Please visit my Puppy Care page for more information.

More Labradoodle pictures? Click on my Labradoodle & previous Labradoodle pages.
I will start letting pups go to their new homes at 7 weeks old. I believe this is the perfect time to take your puppy home and start their training. They are not benefiting from staying here until 8 weeks, they only learn more "pack rules" here, and they need to learn house rules, and potty training. They are completely weaned from mom at 6 weeks old. With in the litter there is competition for everything, food from mom, toys, and attention. The more competition the more conflict you will have, and a chance for bad habits to develop, such as alpha behavior. The longer they are with us, the harder the transition of leaving us can be. This is why I like to see them to start going to their homes at 7 weeks old. If you need me to keep them for longer, that is fine too. The most important thing is that it is a good time for you to bring home your new family member. We welcome visitors, just contact me to schedule a day and time. I am happy to plan my day around a visit, I just ask that you are PLEASE on Time! I pack allot into my days and have a tight schedule.
When purchasing a puppy, be careful. With a little research you can see that we have been breeding for 17+ years. Visiting is important! If a breeder wants to meet you somewhere and doesn't want you to visit their breeding stock, or their home/facility, there is a problem, That is a red flag. Do some research. Buying a puppy is a big commitment. They become part of your family. Plus, you have to remember that you are supporting, and sustaining a breeders program when you buy a puppy from them. Be sure that you feel that your breeder should continue breeding.