Our Family of Angels

Puppies


Labradoodle's

Contact


Boarding/Just visiting

Grooming

Information

---

Home

Puppy Names

Future Litters

Puppy Care

Policy & Payment

 
November 21, 2020 10:42 AM Last updated

Our Family of Angels

Refresh pages often!!

Labradoodle puppies are here!

**Please read the notes I have posted below concerning pick up and the first days acclimating your puppy to their new home, it is all information that you need and will be helpful!

If you have a balance due on pick up day please bring cash. If you prefer to use a card, please process it before you arrive. When you arrive, please stay out front, in your car if you would like. I will bring out your paperwork, then I will go get your puppy. Be sure to contact me with any questions
---
All 3 litters have their vet appointment and 1st set of vaccines scheduled for Friday Nov 13th. You should schedule your puppies next vet appointment to have their 2nd set of vaccines, 3-4 weeks after, so schedule it between December 7th - 11th. Their 3rd and final set of vaccines should be scheduled Jan 7th - 11th
Get some whole milk plain yogurt at home for your puppy. It will help your puppy eat well and settle their nervous belly on their first day. There is more information about the benefits of yogurt below. Please read the information I provided below. Everything I have written is important and helpful.
~ Your puppy will be clean, but might be damp. Bring a blanket! They can shiver because of nerves and a chill. Pups do get motion sickness, keep taking them for rides they will grow out of it quickly. If you see them drooling a lot they are probably going to get sick, so bring some paper towels in case you need to clean up. Let me know if you need food, I am happy to provide some to get you by for a few days. It is very important to keep them on the same food for now.
You will get a slip lead leash, DO NOT try to train your puppy by clipping a leash onto a collar, it will teach them to pull.
You will also get a letter from my vet with your puppies medical information on it. Take that to your vet, it is important that your vet knows my vet administers the vaccines, not the breeder. Have your vet contact my vet with questions.
You will get a microchip form, tag, and card. You need to go to that website and set up an account to activate your contact info associated with your pups micro chip number. Your micro chip number will be on the medical record, and on the tag, card, and form provided by HomeAgain. Contact me with questions.
You will get your puppies CKC registration papers.
You will get your written health guarantee, that I will have filled out and ask you to sign. This will work as our agreement, and your receipt.
For the first day you should have some plain whole milk yogurt on hand, just add a couple spoonfuls on top of their kibble. DO NOT LIMIT THEIR FOOD, KEEP A FULL BOWL OF FOOD OUT FOR THE FIRST FEW MONTHS OR MORE!
They are new born babies they must gain weight each day. Let them eat! Add a couple spoonfuls of yogurt right on top of that kibble, no need to mix. It will settle their stomach if they are nervous and do not feel like eating the first day. Your pup is use to having a full bowl of food at all times, they are not going to go to their dish and finish a helping, they will graze and come back for more later. You do not need to teach your puppy when to eat, nature will take care of that. Let your puppy eat when they are hungry, their body's should dictate their amount of food and when they need to eat. Puppies DO NOT over eat.
Fresh full bowl of water at all times, but you can limit it an hour before bed.
Most Labradoodle's do not over eat until much later in life. You can just keep an open bowl policy for a couple years, pups do not over eat and become obese..
More about Food- Real whole foods are not "people food"! Chicken, beef, fish, eggs, pork and so on are protein and real whole foods. This is much cheaper, and better for your puppy! Kibble is important and a good staple for you dog, However it is heavily processed!!!! YUCK!!! You should supplement your dogs food at an early age, with real whole food. Do not feed from the pan, or your plate, or feed while you are cooking. Instead when adding real food to you pups diet put it in their dish on their kibble. I believe introducing foods at a young age help dogs later in life tolerate more food, instead of spending a fortune on limited ingredient kibble that is not nearly as healthy for your dog as real whole food. You do not want your dog to have a sensitive stomach. My pups get whole milk yogurt every day. My adults get it a few times per week. The reason I like yogurt added to their diet is because of the pro-biotics. It absolutely helps with digestive health! If they get something they shouldn't, too many treats, or have a belly ache for any reason, yogurt will settle their stomach, stiffen soft stool, and keep their digestive tract healthy. If your dog is not feeling well, not eating or drinking, the vet will tell you to give them a couple spoonfuls of yogurt, it will help. My pups and dogs alike will have chicken, apples, peanut butter, oatmeal, salmon, beef, rice, pumpkin, sweet potatoes, eggs, carrots, and lots of other real whole foods. Of course some food that humans eat can be toxic for dogs, so know your foods. NO grapes, raisins, chocolate, onions, or garlic, and no added sugar foods. I also do not think corn and wheat are good grains for anyone!
Potty training - Put the hard work in the first few days! 1st day take them out every hour, 2nd day you might be able to go a bit longer. But if you can avoid an accident in the house, or at least limit accidents, they won't associate your house with going potty, and Potty training will be easy and quick. If you don't put the hard work in the first couple days, you will drag in out for weeks, it will be harder, you will clean up more. You can't discipline a pup for accidents at this age, but if you catch them in the act, gasp say no, and rush them out, then praise. With any training encouraging good behavior is just as important as discouraging bad behavior. At night, the first couple days you will probably need to take your pup outside for potty. Let the pup wake you up, do not set your alarm. They just need time to get used to holding it in over night.
Do not let you pup jump on you, or climb up your leg. If they want attention they will typically put their front paws on your legs trying to climb up because they want your attention or to be held. Our natural instinct is to reach down and pet them, if you do, you have just encouraged your pup to jump on people. Not acceptable! Make them sit and be calm, then pour on the love, and encouragement when they are sitting, tell them how good they are, lots of petting and then you can hold them. Treats are also a good way to encourage. My daughter demonstrates making a pup sit in this video, do it often this will help behavior training with your puppy.
Training is very important, you have to be a strong pack leader or the Labradoodle will feel the need to take over. They are smart, teaching them tricks will help your pup know who his/her leader is. Children should be teaching their pups tricks, it will show your puppy the kids are their leader too!
Puppies will bite! Biggest problem families have is the biting. The pups miss their litter mates, and the playtime, rough housing they used to be able to do with the other pups. They might try to treat you or the smallest member in the family , like a litter mate. play ball, play chase, burn off that energy! Take walks, 1 a day is not enough!!! Having said this, newborn puppies can not take long walks at first. They can damage their growing joints if they are over exercised. Your walks for the first few weeks will be acclimating your puppy to a leash and leading them. Doing a little more each week. Perhaps you walk around your block the first week, you will carry your pup most of the way. When they want, let them down and try to teach them to walk with the family. But it is a process and takes time.
The discipline I use for biting is holding their mouth shut, a little squeeze and say NO in a loud deep voice! You might have to do it 5 - 10 times, but you should have a no tolerance policy with using any human parts as a chew toy. After the correction redirect with a toy, and play with them. They need you to play with them, and teach them how to play without biting you.
Crate - Keep the crate positive. Use it for a toy box, hide treats in it, and keep the door open for your pup to use as a bed. Pups do like a fluffy bed, and putting a stuffed animal in at night to cuddle with might help.
Put the crate in your room at night for the first few nights, or sleep next to it. If your puppy wakes up in the middle of the night and doesn't smell anyone, sense anyone, has not litter mates, doesn't know where they are, they are going to get upset. If their first night in their crate is upsetting and scary you are making your pups impressions on their crate being locked up alone, and certainly not positive.
Your puppy will probably have to go out at least 1 x during the first few nights, maybe only 1 night. Another reason you want to be close to the crate at night, is because you want to hear your pup wake you when they have to go out and go potty. Do not set your alarm and start bad habits of getting up at night, remember you are trying to get them to sleep through the night within a week of being home. Let them wake you to go out. Also pups are used to eating any time they want when they are here. You shouldn't put food and water in their crate, but doesn't hurt to throw a handful of kibble loosely in the crate for the first few nights, it will tie over their hunger till morning, and looking around for the kibble gives them something to do before they fall asleep. They will likely be very whinny the first night in a crate.
If your puppy is locked in a crate more than they are out of the crate, that is a big problem, and you shouldn't have a Labradoodle. A crate is an excellent tool to use for house training, you want to keep them and your home safe and sound when you are sleeping or away. But if you are still locking your pup in a crate when they are 9 -12 months old, that is too much, you really need to start the process of trusting them in their homes.
Giving a Bath - I will give your pup a bath just before you pick them up, and I won't handle them again until you arrive. I will use gloves to pick them up and bring them to you, so it will be safe to finally hug and snuggle your little angel! So your pup will not need a bath in the first couple weeks. When you do give them a bath, always just use tear free baby shampoo and you do not need a lot of soap and suds, You do need to rinse and rinse and then rinse again! ALWAYS put cotton balls in their ears before a bath even when they are old. You need to keep that moisture out! After a bath or a swim or anytime you think there is moisture in your puppy or adult dogs ears clean them out with a cotton ball and rubbing alcohol.
11.3.20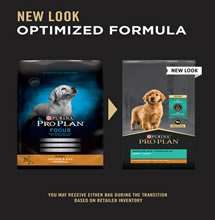 The food the puppies are eating is Purina Pro Plan puppy food (chicken & rice). There are a lot of varieties of this food, be sure to get the exact kind
Click here for Paris's litter of Labradoodle Puppies, all spoken for
Click here for Hannah's litter of Labradoodle Puppies, all spoken for
---
Please take a moment to visit my puppy care page, There are suggestions on supplies.
Do not hesitate to contact me with any questions

click on my policy & payment page for more info on pricing and deposit or click below to place a deposit. We must have had correspondence before making a deposit, Thank you.
---
previous litters


Pictures of our pups from previous litters
---
Contact me with questions. Email is best or you can call or text 810.728.827
If you are considering buying one of my puppy's PLEASE read the information below and all the information I provide on this web site. It is a huge commitment to bring a pup into your life, don't make a commitment you can't keep. Do the research! Ask Questions! Make sure you have the time and are completely committed to the work of a puppy. They will need constant activity and training in their first year. I would be happy to answer any questions promptly and HONESTLY!! 
All of my pups have Vet check ups, their dew claws removed, 1st set of vaccines, and are micro chipped before leaving my home, all done by my VET. Puppies are wormed at 4,5,6, and 7 weeks old. I provide their medical record from my vet and all vaccines are administered by my Vet. Please visit my Puppy Care page for more information.
More Labradoodle pictures? click on my Labradoodle & previous Labradoodle pages.
---
My Puppies are sold with a 2 year health guarantee PLEASE READ IT. The pups have their dew-claws removed (not de-clawed). Some breeders do offer longer health guarantees, but if you look at the fine print you will realize that there are a lot of strings attached to that guarantee, and they are usually not money back.
I take great care of all of my angels! They are all well cared for, healthy, clean, a little spoiled, and definitely socialized! 
I will always be here for help! Whether you have questions about training, or you need a puppy sitter. The caring does not stop when you leave my home with your new angel. MY pups always have a home here, NO questions asked. You never know what life will bring, if for any reason you can no longer care for one of my pups please contact me, I CAN HELP! I will always take them back, even if you are out of state, I can help!
If you are thinking of buying a puppy from someone who is selling them for a much cheaper price, be careful. Do some research. Buying a puppy is a big commitment. They become part of your family. Plus, you have to remember that you are supporting, and sustaining a breeders program when you buy a puppy from them. Be sure that you feel that your breeder should continue breeding. Most pups that are sold at a reduced rate come from puppy mills. Puppy mills breed their females every cycle! The mothers are not healthy and are kept in terrible conditions, with little to no human contact! This means the pups are not healthy, usually do not have a strong immune system, and they are not socialized. Brokers buy the pups from mills by the litter. Then they take them into another state and advertise them at a reduced price, or they are sold to pet stores. DO NOT buy a pup from a pet store!! They are into quantity NOT quality! Puppy mills treat their dogs like a cash crop. Please do not contribute to them.  Please just do a little research, know your breeder and know where your pup is coming from.
Boarding
If you are thinking about getting a pup but you are worried about taking a vacation. Don't worry!!! I will take care of your puppy while you're away.  I charge $15 per day - you provide food.  Click on Just Visiting/ Boarding If you have any questions, please do not hesitate to contact me